Winterbottom: No chance of missing V8 test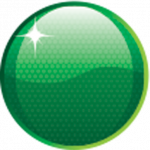 Mark Winterbottom remains upbeat about his chances in this year's V8 Supercars Championship, despite breaking his leg in a water skiing accident.
The #5 Orrcon Steel Ford Performance Racing driver sustained a break in his left tibia, near his ankle joint.
CLICK HERE for Speedcafe.com's initial story on Winterbottom's off-season misfortune.
Winterbottom is recovering now is scheduled to participate in V8 Supercars' official pre-season test at Sandown on Saturday, February 11.
With assistance from V8 Supercars Medical Delegate, Dr Carl Le, he was successfully operated on and had two screws inserted into the break.
Winterbottom explained that the accident was a freak occurrence.
"After we got back from America we went water skiing after Christmas as we always do," Winterbottom said.
"I was using a lock-in boot and unfortunately my ski went one way and I went the other and that's when I heard the click. Initially I though it was ligament damage though that didn't prove to be the case.
"Dr Carl Le was a huge help and put me onto a great surgeon. My recovery is going really well. The cast is off, I can already put weight on it and I have been training at Essendon FC.
"I've been using their facilities as my personal trainer also trains the Essendon players so I have been working with their rehabilitation team as they often see similar injuries in their players."
Winterbottom is immensely confident that the injury will not affect his driving, or ability to participate in the pre-season test at Sandown.
"As the break is on my left leg I am not really worried," he said.
"I will easily be fit for Clipsal which is the main thing. I am seeing the surgeon a few days before the test day so he can evaluate my recovery but at this stage I plan to drive the car as scheduled."