West Aussie tests open wheeler at Sepang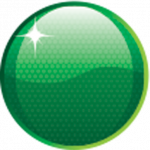 West Australian karter Jake Klarich has made his international race car debut, testing a JK Racing Asia Series car at the Sepang International Circuit.
Courtesy of his victory in the KF3 Mertius.gp Cup at the 'Dash for Cash' kart meeting at Kalgoorlie last November, Klarich is conducting a two-day test with the Meritus Racing alongside six other young drivers.
The other young drivers at the test includes Junior Rotax Max world champion Ukyo Sasahara, plus Cairns-based karter Aiden Wright.
Until this morning, the only time Klarich has driven a vehicle other than a kart was during a 15-lap shakedown of a Formula Ford at Barbagallo Raceway.
In hot conditions at the Sepang track, Klarich said that he was enjoying the daunting task.
"It's tough competition at this test," Klarich told Speedcafe.com.
"I've only done 20 laps in Formula Ford, so is really my first time in a race car and the first time driving a proper wings and slicks car.
"It's very different to a go kart. Obviously, it's a lot heavier in the corners. The car doesn't flex like a kart, but the car has sticky tyres, so that's not much different to the kart. It has taken me a little bit of time to get up to the pace, but it has been a great experience so far."
Coaching Klarich through the test is Carrera Cup driver Michael Patrizi. The West Australian is responsible for placing the youngster with the team having organised the 'Dash for Cash' kart meeting.
Patrizi also started his open wheel career with the Malaysian-based team back in 2005.
Patrizi says that Klarich has performed well in his open wheel debut.
"It's his first time in a race car, so we're keeping a tight lid on his expectations," Patrizi told Speedcafe.com.
"He's not carrying enough corner speed at the moment, but out of all the drivers here, he has the least experience in these cars.
"Having said that, he's not too far away from the pace. Tomorrow will be different for him. He'll go home tonight and sleep on it and come back stronger."