Slade to tackle Bathurst 12 Hour in Mercedes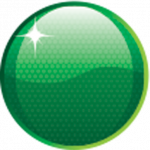 V8 Supercars driver Tim Slade has been confirmed as a starter in this year's Armor All Bathurst 12 Hour.
The Lucky 7 Racing V8 Supercars driver will compete as part of a two-car collaborative effort from German team Black Falcon and Australian squad Erebus Racing.
Erebus' Australian GT Championship regular Peter Hackett, two-time Porsche Supercup champion Jeroen Bleekemolen and American sportscar racer Bret Curtis will join Slade in the Erebus Racing entered SLS.
The second car, to be run under the Black Falcon banner, will feature an all-international driver line-up of Sean Breslin, Sean Paul Breslin, Vimal Mehta and Rob Wilson.
Slade says that he expects his car to be challenging for the victory when the race gets underway on February 26.
"I can't see why we won't be going for a win," said Slade.
"I've watched Bleekemolen for years in (Porsche) Supercup and A1GP, and Pete has been going really well in the GT Championship so it is a strong combination. It is great to be able to work with one of the most professional GT teams in Australia, Erebus Racing, and take it up to the internationals that are coming down.
"It's also a bit of an advantage for me to help my main job – any laps at Bathurst are great, especially in a car that runs at a similar pace to the V8. But I'm excited to be running and working with the Erebus guys and from AMG."
With Erebus Racing's own cars unavailable for Bathurst due to the opening AGTC round taking place just one week later in Adelaide, Hackett says that teaming with Black Falcon is the ideal outcome.
"It will be a good thing to blend Black Falcon's international GT racing experience and the local experience that Erebus Racing has to form the strongest team we can," said Hackett.
"We are really excited to be part of the Event, even if it took a bit longer than expected to put the deal together, and want to go out there and represent for our sponsors and supporters as best we can."
The Black Falcon team kicked off its 2012 season in fine style at the weekend, winning the Dubai 24 Hour. Bleekemolen was joined by Khaled Al Qubaisi, Thomas Jager and Sean Edwards in the winning car, while Mercedes SLS GT3 entries from rival team Heico Motorsport filled the remainder of the podium.
Dutch ace Peter Kox, who will race at Bathurst with Ted Huglin and Cameron McConville in the Consolidated Chemical Co. Lamborghini Gallardo, finished eighth in a Reiter Engineering Gallardo and proved the V10-powered Italian supercars pace by setting the fastest race lap.
Another team bound for Bathurst, United Autosports, had entered the only two Audi R8 LMS cars in the race and got its cars to the finish in 19th and 29th positions after a variety of problems. United will embark on its first Bathurst adventure with a single Audi R8 LMS entry in February with Mark Patterson and Frank Yu amongst their driving line-up.
The teams have just a one-week break until a second 24-hour race – this time at the famous Abu Dhabi Yas Marina circuit – completes the pre-Bathurst activities.