Tatnell takes breakthrough win in SA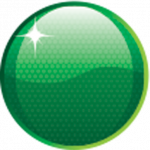 Brooke Tatnell has taken his first main event win of the Hi-Tec Oils World Series Sprintcars Season by leading home a trio of local drivers at Speedway City, South Australia.
The Krikke Motorsport  driver led all 30 laps of the A-main final to win from Luke Dillon, Matt Egel and Dyland Jenkin, while Americans Jason Jason and Danny Smith rounded out the top six.
Completing the top 10 were David Murcott , Trevor Green, Robbie Farr and Warrenne Ekins.
After the race, Tatnell expressed his relief to have become the first contracted driver to win a round of the 2011/2012 WSS Season.
"This win is for Pete (Caporn) and Shane (Finch)," said Tatnell, an eight-times WSS champion.
"They've been working hard all series to get us a win and I'm really pleased we could finally get one for them.
"We were fast here last time on Boxing Day but we tripped over and rolled the car and that really upset our momentum. Tonight we really had a faultless run and we finally got the win."
Second generation driver Luke Dillon was content with second, having set up the result with a strong performance in the Vortex Wings Top 8 Shootout prior to the A-main final.
"I think finishing second in the Shootout was so important," he said.
"You couldn't really make any real passing moves in the feature so starting one row further up was definitely a bonus."
While Johnson and Smith were fifth and sixth respectively, there was drama elsewhere for the American contingent.
Shane Stewart's night was hampered by transponder issues suffered in qualifying, while Paul McMahan was plagued by engine problems from the outset.
Lucas Wolfe rolled onto his side in the heat and never really looked comfortable in the 30 lap A-Main. Tim Shaffer also struck trouble – rolling in the B-Main and failing to qualify for the big race.
Australians Sheldon Brady, Steven Lines and Jeremy Cross also endured crashes during the night.
James McFadden (2953 points) continues to hold a healthy lead in the points standings after 10 rounds, ahead of Tatnell (2530), Farr (2507), Johnson (2458) and Murcott (2420).