Peterhansel cruises, Gordon rolls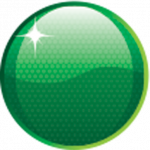 Stephane Peterhansel has all but secured his 10th Dakar Rally crown by winning the penultimate stage between Nasca and Pisco.
Despite later claiming that he had not intended to do so, the Mini X-Raid driver won the stage by 8:29s – extending his overall lead from 20 to 43 minutes.
The increased gap can be attributed to issues for team-mate Nani Roma, who was just seventh fastest on the day's stage having been stuck in a sand dune for over 20 minutes.
Despite his increased lead, Peterhansel says he is still feeling the pressure.
"It was the toughest stage of the entire Dakar with regard to the dunes," he said of Stage 13.
"We were under psychological pressure because we came within an inch of losing the Dakar yesterday. Victories are earned day by day and I still feel like I am in the race.
"There is still a 30-kilometre special to go and we could have a technical problem. I am still holding my breath this evening. I will breathe again once I am on the podium."
Roma remains in second overall, ahead of today's second-placed man Giniel de Villiers, while Lenoid Novitskiy has retaken Robby Gordon for fourth.
Seemingly desperate to prove a point following his disqualification from the rally on Wednesday, Gordon lost almost 45 minutes on the stage when he rolled his Hummer while chasing Peterhansel. "At least we had fun," quipped the American at the finish.
There was high drama in the Moto division, with a gearbox problem proving devastating for overnight leader Marc Coma.
The Spaniard ended the day more than 11 minutes adrift of KTM team-mate Cyril Despres in the overall standings, and has subsequently lost a further 45 minutes due to a penalty for an engine change.
Coma is still on course to finish second overall ahead of Portuguese rider Helder Rodrigues. The Yamaha man won the day's stage by less than a minute from Despres, with Jordi Viladoms third.
OVERALL STANDINGS : Autos – after Stage 13
| | | | |
| --- | --- | --- | --- |
| Pos | Driver | Car | Time |
| 1 | Peterhansel (FRA) | Mini | Leader |
| 2 | Roma (ESP) | Mini | +0:42:57 |
| 3 | De Villiers (ZAF) | Toyota | +1:15:09 |
| 4 | Novitskiy (RUS) | Mini | +2:12:56 |
| 5 | Gordon (USA) | Hummer | +2:20:05 |
| 6 | Alvarez (ARG) | Toyota | +4:07:03 |
| 7 | Sousa (PRT) | Great Wall | +4:14:24 |
| 8 | Leal Dos Santos (PRT) | Mini | +4:18:21 |
| 9 | Ten Brinke (NLD) | Mitsubishi | +4:51:05 |
| 10 | Holowczyc | Mini | +6:19:48 |
| 50 | Olholm (AUS) | Desert  Warrior | +15:16:53 |
OVERALL STANDINGS : Motos – after Stage 13
| | | | |
| --- | --- | --- | --- |
| Pos | Rider | Bike | Time |
| 1 | Despres (FRA) | KTM | Leader |
| 2 | Coma (ESP) | KTM | +0:56:03 |
| 3 | Rodrigues (PRT) | Yamaha | +1:11:27 |
| 4 | Viladoms (ESP) | KTM | +1:41:12 |
| 5 | Svitko (SVK) | KTM | +1:49:36 |
| 6 | Ullevalseter (NOR) | KTM | +2:15:47 |
| 7 | Farres Guell (ESP) | KTM | +2:16:12 |
| 8 | Botturi (ITA) | KTM | +3:18:46 |
| 9 | Pain (FRA) | Yamaha | +3:18:46 |
| 10 | Zanol (BRA) | KTM | +3:24:37 |
| 41 | Nuttall (AUS) | KTM | +12:41:51 |
| 44 | Schwarz (AUS) | Husaberg | +13:01:21 |
| 55 | Chittick (AUS) | Honda | +15:19:43 |
See below for the official video highlights of Stage 13