Spencer Martin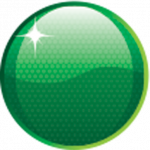 Spencer Martin was one of Australia's most competitive open wheeler racers of the 1960s. He is best known as a two time Australian Drivers' Champion having won back-to-back Gold Stars in 1966 and 1967.
After retiring as racing professional in 1968, to get married and start a family, Martin returned to the track in the late 1970s where he spent the next 20 years racing in various Historic races, both in Australia and abroad, before focussing on Porsches in the 2000s.
Martin got hooked on racing when he was a young child watching drivers racing at his local track at Mt Druitt in New South Wales.
"I used to watch the drivers going around and thought that I was as good as they were," Spencer Martin explained to Speedcafe.com.
"So I built a car myself and eventually got on the race track.
"I had my first race in 1960 in Orange. It was a little car that I built myself but it did over 100 miles an hour and it was very successful.
"We had a lot of fun in that car."
One of the early Sports cars that Martin drove was a PRAD, which he got from car builder Clive Adams.
"I raced the PRAD for a while when I worked for a guy called Clive Adams," said Martin.
"He used to drive the PRAD racing cars, which stood for Prior and Adams. Jackie Prior built the chassis and Clive did the rest.
"I said I was going to leave and Clive said he'd give me his racing car, which was a beautiful car, so I raced that for a couple of years."
The big turning point in Martin's racing career came when he was offered a Holden to drive. He took it to Catalina Park in Katoomba and shocked a lot of people with what he achieved.
"I think the turning point was at Catalina Park at Katoomba," said Martin.
"Norm Beechy and Bob Jane came up with their Holdens and I beat Norm around there.
"He was driving for Scuderia Veloce, which was David McKay's team. David was so shocked that I beat Norm that he put in a ten pound protest and had the car checked out.
"It was proven legal and he gave me a drive in 1963 in the Armstrong 500 (Bathurst) with Brian Muir.
"The next year I also won class A at the Armstrong 500 alongside Bill Brown.
"He then invited me to drive his Formula One Brabham in 1964. It was a pretty big step going from a Holden into a Formula One car.
"David gave me the biggest break of my life as far as motor racing went."
McKay then brought Graham Hill out to race in the Tasman Series where he got Martin to prepare the car.
"(Graham) Hill was the world champion, he was brought out to drive the Brabham in the Tasman series," said Martin.
"I was Graham's mechanic and I drove the car in the Gold Star races.
"David bought a new Brabham in 1965 which Graham drove in its very first race.
"I put the car together, as I was Graham's mechanic, and he won the New Zealand Grand Prix at Pukekohe.
"The car basically came out in a flat pack and I had to assemble the whole car and put our engine in.
"It stayed together and he won, it was a very proud moment for me."
Having driven with McKay for several years, including the 1966 Tasman Series, Martin had a falling out with his team owner and moved across to drive with Bob Jane. The next two years would be two of the most successful of his career.
"I had a falling out with David, who was a very difficult man to be with, so I left him to drive with Bob Jane," said Martin.
"I drove for him in 1966 and 1967 and won the Gold Star Championship in both years.
"The Gold Star champion is really the Australian champion.
"We won the 1966 title convincingly, but we were lucky to win the 1967 series because the V8s were unreliable.
"But we still had to keep it on the road and finish the race.
"Bob Jane spent the money on the (Repco Brabham), it was a superb car.
"At the end of 1967 I retired. I'd met the love of my life and I was getting married in 1968 so I turned my back on racing."
It would be more than 10 years before Martin got back into a racing car. By chance, it was through an accident involving David McKay.
"In 1979, David was driving the Ferrari at Sandown in a demonstration where he crashed when an oil line came off," said Martin.
"I sent a telegraph saying that I hoped he was alright and we made up.
"We then went overseas, we went to a few Grand Prixs together and he sold me a quarter share in the Ferrari 250LM.
"By 1984 we raced at Laguna Seca, there were five other LMs and we finished in front of all of them."
Martin spent the next 10 years racing in Historic events all around the world.
"I drove Historics overseas for the next 10 years," said Martin.
"I drove a Ferrari Testarossa, a Maserati, the ex-Stirling Moss C-Type Jaguar that came second at Le Mans and many other cars.
"We had a lot of success; we won at the Nurburgring and at Laguna Seca.
"In fact at Laguna we won the Phil Hill award for the best presented and driven award for the meeting.
"The Americans protected this trophy, they never gave it to someone based outside of America, but apparently we were so outstanding that they had no other option to let us have it."
After racing Historics, Martin drove Porsches well into the 2000s, before being asked to drive a Brabham at the Tasman revival.
"I hadn't driven an open wheeler for over 40 years and I didn't know if I could get up to speed," said Martin.
"We had a test session and I was on the pace within a few laps. I came second which was very exciting.
"I was beaten by half a car length by John Smith in a Lotus 49, which had an extra 100 horse power than us."
Having driven so many cars, Martin finds it difficult to nominate an outright favourite.
"The 250LM Ferrari was a real glamour car," said Martin.
"The first rear engine V12, there's nothing like the sound of that car; it was the most incredible sounding car.
"The (Ferrari) 250TR Pontoon, well that was a beautiful car; one was recently auctioned for US $20 million.
"The 300S Maserati, that was nice, they were all nice cars.
"We had the most success in the Ferrari 196 Dino; we won with that at Nurburgring, Laguna Seca, Silverstone and Magny-Cours, that was great."
The career highlight is pretty straight forward for Martin; it was beating Beechy, which set up his career, and racing again at the Tasman revival.
"I think to beat Norm Beechy and then to win the gold star twice, in stiff competition I might mention, are both very good memories," said Martin.
"You had to be at your best all the time.
"Driving the Ferrari 250LM was a highlight and to win the Phil Hill trophy at Laguna Seca, that was big.
"I think the best thing of all was driving the Brabham at Eastern Creek after 40 years of not sitting in one and finishing second to John Smith, who is no slouch."
These days Martin is still involved in cars, but spends as much time as possible with his family.
"Currently I'm involved with Paul Moxom, he's got a Cooper Climax Sports car," said Martin.
"We are just playing around with that at the moment. I'm also a member of the Porsche Club.
"I have a 1984 Turbo 930 and I'm in the Ferrari club where I drive a most magnificent 275 GDB/4.
"Other than that I play golf two days a week. I've got three beaut kids, three beautiful grand kids and life is wonderful."