Dakar Minis charge into Peru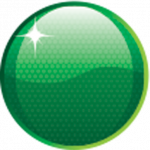 Mini's Stephane Peterhansel has firmly placed himself in the box seat at the Dakar Rally winning today's first ever stage in Peru, the 478km test from Arica to Arequipa.
The race is now an inter-team battle with Juan 'Nani' Roma who finished second on the stage. Meanwhile the Hummer challenge from Robby Gordon suffered another major setback finishing the stage in 25th place to slip back to fourth overall after damaging the CV joint, clutch and a wheel. Gordon remains in the rally under appeal after officials declared his car illegal prior to yesterday's stage CLICK HERE for that report.
Peterhansel took another step towards his 10th title, in all categories, by winning his 25th stage in a car on the Dakar, 3:44 ahead of his Spanish team-mate. In the general standings the Frenchman is 22:49 ahead of Roma. Benefitting from Gordon's problems, South African Giniel de Villiers (Toyota) has climbed on to the third step of the provisional podium 71 minutes behind the leader.
"We didn't drive at a really fast pace, but we didn't have any technical or navigation problems, so it was a good special," said Peterhansel.
"As for Gordon, whatever happens now, he will just be carrying on to Lima for the enjoyment. There's around twenty minutes between Nani and me now, with two big stages of dunes to come. There'll be a lot of dune cresting and we know that if we get stuck in a hollow between them we could lose a lot of time.
"We'll have to play it safe. It's always been like that. There's always been this sort of pressure to handle."
Australia's Geoff Olholm finshed the stage in 46th position over five hours behind and is 46th overall.
On two wheels Cyril Despres won his fourth stage of this year's rally and now leads fellow KTM rider Marc Coma by 2:22 in the general classification.
Like the cars, it's a battle between France and Spain with Despres settling on catching-up with Coma and then following him throughout the day.
"It was a tough day, all in all," said Despres.
"In any case, apart from attacking and riding, there wasn't much to do today. Tomorrow will be complicated, but anything can happen on the Dakar."
Spain's Gerard Farres Guell attacked all along the 478 km of special to finish second 1:39 behind Despres. Helder Rodrigues experienced a difficult day after stalling on a river crossing cost him 7:44 at the finish. The Portuguese rider is still well placed on the third step of the provisional podium with a lead of 16:06 over Jordi Viladoms.
For the Aussies a tough day for Dean Nuttall who slipped from 37th yesterday back to 46th. David Schwarz now heads the charge from Downunder moving from 44th to 41st. Jamie Chittick improved from 61st to 57th overall.
In the quad race, the Patronelli brothers domination continued. Alejandro, the title holder and category leader since the seventh stage, achieved his 10th stage victory on the Dakar and his third in 2012, once again in front of his younger sibling, Marcos. Tomas Maffei conceded more time finishing 18:57 behind. Alejandro Patronelli boasts a lead of 80 minutes over Marcos and just under two hours from their Argentinean countryman Maffei. In fourth, Ignacio Casale trails the leader by more than five hours!
In the truck race Andrey Karginov took the stage for Kamaz three minutes ahead of Hans Stacey (Iveco) and another five minutes back to team-mate Miki Biasion. Fourth place for Gerard De Rooy (Iveco) was more than enough to hold a 56 minute margin over Stacey and another 22 minutes to Artur Ardavichus.
OVERALL STANDINGS : Autos – Stage 11
| | | | |
| --- | --- | --- | --- |
| Pos | Driver | Car | Time |
| 1 | Peterhansel (FRA) | Mini | Leader |
| 2 | Roma (ESP) | Mini | +0:22:49 |
| 3 | De Villiers (ZAF) | Toyota | +1:11:01 |
| 4 | Gordon (USA) | Hummer | +2:10:31 |
| 5 | Novitskiy (RUS) | Mini | +2:11:10 |
| 6 | Alvarez (ARG) | Toyota | +3:53:51 |
| 7 | Sousa (PRT) | Great   Wall | +4:04:43 |
| 8 | Ten Brinke (NLD) | Mitsubishi | +4:17:36 |
| 9 | Leal Dos Santos (PRT) | Mini | +4:38:11 |
| 10 | Vos (ZAF) | Toyota | +4:50:21 |
| 46 | Olholm (AUS) | Desert   Warrior | +37:38:11 |
OVERALL STANDINGS : Motos – Stage 11
| | | | |
| --- | --- | --- | --- |
| Pos | Rider | Bike | Time |
| 1 | Despres (FRA) | KTM | Leader |
| 2 | Coma (ESP) | KTM | +0:02:22 |
| 3 | Rodrigues (PRT) | Yamaha | +1:08:40 |
| 4 | Viladoms (ESP) | KTM | +1:24:46 |
| 5 | Svitko (SVK) | KTM | +1:34:56 |
| 6 | Farres Guell (ESP) | KTM | +1:37:00 |
| 7 | Ullevalseter (NOR) | KTM | +2:04:06 |
| 8 | Botturi (ITA) | KTM | +2:29:26 |
| 9 | Pain (FRA) | Yamaha | +2:40:15 |
| 10 | Zanol (BRA) | KTM | +3:09:37 |
| 41 | Schwarz (AUS) | Husaberg | +11:10:40 |
| 46 | Nuttall (AUS) | KTM | +11:37:23 |
| 57 | Chittick (AUS) | Honda | +13:24:24 |
Video of Stage 11