Kellys look at expanded Dev Series program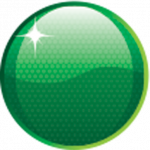 Kelly Racing could run as many as two cars in this year's Development V8 Supercars Series (formally known as the Fujitsu V8 Series).
The Melbourne-based team, which runs four cars in the V8 Supercars Championship, has indicated an intention to enter at least one, possibly two cars, in the second-tier series.
Team owner/driver and former V8 champion Rick Kelly says that his team is looking at its options for 2012.
"There's a chance we will run in the Development Series," Kelly told Speedcafe.com.
"There's a lot of great talent out there without an opportunity. We have a lot of equipment and reasons to be running in that series as well."
If Kelly Racing does enter the Development Series, it is likely that Cameron Waters will be one of the drivers.
Waters is the reigning Australian Formula Ford Champion and drove with the team thanks to winning the inaugural Shannons Supercar Showdown reality TV show.
Waters also made a one-off start with Kelly Racing in the Development Series at Sandown last November.
"The amount of ability that Cam has shown us in the past six months, you can't let that talent sit on the sideline," Kelly said.
"If we were to do something in the Development Series, he would be very high on our list."
The option of running two Development Series cars would bring the team's total entries up to six cars for seven events this season. With six chassis in his team's inventory, Kelly says that they have the equipment to do it, but admits that it will be hard work.
"It is certainly do-able. We'll need to get the right staffing to do it," he said.
"Ideally, we would focus on our four Championship cars and get them up the front before you would expand, but while there are opportunities, we can't let them go.
"If it means we need to bite off a big chunk and chew like buggery, then that's what we're going to do."
The first event of both the V8 Supercars Championship and the Development Series will be at the Clipsal 500 Adelaide on March 1-4.