Aussie Racing Cars confirms 2012 calendar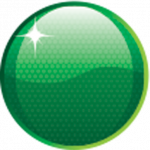 The FW1 Aussie Racing Cars has announced its racing calendar for the 2012 season.
The FW1 Aussie Racing Cars Series will visit three of V8 Supercars' highest-profile race meetings – the Clipsal 500, the Sucrogen Townsville 400 and the Armor All Gold Coast 600.
Also, the class will be one of the lead race categories at Mount Panorama for the Bathurst Motor Festival over the easter weekend.
While announcing the calendar, FW1 confirmed it will be the naming-rights partner of the series for the second-consecutive year.
Aussie Racing Cars Category Manager Brad Ward is confident that the series' appeal will continue to grow, thanks to his category's impressive calendar.
"We are thrilled to announce the most exciting Aussie Racing Cars event calendar ever which will launch at Australia's largest motor racing festival, the Clipsal 500 Adelaide in March," Ward said.
"The 2012 Series will be contested over six rounds in conjunction with the V8 Supercars and will include the biggest and best events on the V8 Supercars calendar including the Clipsal 500 Adelaide, Sucrogen Townsville 400 and Gold Coast 600.
"We've worked hard to secure a good mix of events and live television coverage of races for our competitors and fans and we excited to be taking the category to all of Australia's best race tracks in 2012."
FW1 chief operating officer Ty Pedersen said that the popularity of the class makes it an exciting addition to its portfolio of sponsorships.
"After the prolific 2011 Super Series we knew that FW1 had to sponsor the series again in 2012," Pedersen said.
"The category is continuing to gain popularity in Australia, it provides the perfect platform for young drivers to launch their careers and sponsorship of the category is an excellent way to promote our range of car cleaning products."
Aussie Racing Cars are expecting capacity grids at every event in 2012, many of the 2011 drivers will be back on the grid including the 2011 champion Adrian Cottrell and runner up Tyler Owen.
Aussie Racing Cars ambassador and driver Hayley Swanson, who won the 2011 Woman's Championship in her first year of competition, is also set to race an Aussie Racing Car again in 2012.
2012 FW1 Aussie Racing Cars Super Series racing schedule
Location
Event
Date
Adelaide Parklands – South Australia
Clipsal 500
March 1 – 4
Mount Panorama – New South Wales
Bathurst Motor Festival
April 6 – 8
Phillip Island Grand Prix Circuit – Victoria
V8 Supercars
May 18 – 20
Townsville – Queensland
V8 Supercars Sucrogen 300
July 6 – 8
Winton Motor Raceway – Victoria
V8 Supercars
August 24 – 26
Gold Coast – Queensland
V8 Supercars Gold Coast 600
October 19 – 21