WRC promoter fallout goes beyond TV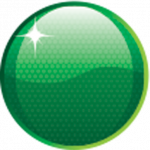 With the World Rally Championship opener in Monte Carlo now a week away, the FIA is yet to confirm who will replace North One Sport as the WRC promoter.
The previous promoter, which included the production of the television, North One Sport was placed into administration after its parent company Convers Sports Initiatives was declared bankrupt. The FIA officially terminated the agreement with North One Sport and for the immediate future will promote the WRC. However, a television producer has not been confirmed although the French-based Eurosport has been strongly linked.
North One Sport's involvement in the sport went far beyond TV coverage, internet site administration (wrc.com) and Rally Radio services. It controlled a wide range of the sport including the premier WRC class, the Super 2000 (S-WRC), Production Class (P-WRC) and Academy (WRC Academy) programs.
The WRC Academy debuted last year with Australians Brendan Reeves and Molly Taylor taking part. With the opening round of the 2012 Academy not scheduled until Portugal in March, both had expressed their desire to enter but not formally placed their entries for the six-round competition that offers a EURO500,000 prize.
Eurosport has a strong link with the FIA through its coverage of the World Touring Car Championship, Le Mans Series and the Intercontinental Rally Challenge. Eurosport had covered the Monte Carlo Rally in recent years as part of the IRC, including Live TV stage coverage which was seen across the globe including Australia. What is not clear is how much beyond the TV production does Eurosport or any other interested company want to take on.
What has been confirmed by the FIA is that despite missing the initial deadline to register as a manufacturer for the 2012 WRC, Mini will enter fulltime.
However, the makeup of the squad will change throughout the year with Spaniard Dani Sordo expected to drive on the majority of events in a Prodrive-run John Cooper Works WRC. The second seat is expected to be shared by a variety of drivers including Frenchman Pierre Campana who will compete at next week's Monte Carlo Rally. British driver Kris Meeke, who was part of the team's testing program and ran as part of the limited program in 2011, is only expected to drive on events where budget can be sourced.
The budget shortfall could also see Mini's Rally New Zealand entry fielded by a privateer team and not the official Prodrive squad.
Mini's full manufacturer status has been achieved via a waiver which allows the team to escape the clause which states they must contest all 13 WRC rounds.