Clayton Pyne joins forces with Ambrose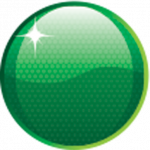 Ex-pat Australian racer Clayton Pyne has joined forces with Marcos Ambrose Motorsport in 2012 to drive an asphalt Late Model.
Pyne will race the #6 MAM Ford Fusion, a sister car to the chassis successfully campaigned by George Miedecke in 2011.
The former Formula Ford, Fujitsu V8 Supercars Series and karting front-runner from Cessnock in the New South Wales Hunter Valley is based in New York City, where he works as a Global Marketing Leader for IBM.
"It came about through a chance meeting with Marcos' wife, Sonja at Watkins Glen," Pyne said.
"We got chatting and I met Marcos and expressed my desire to get back into racing.
"Marcos looked into my racing history, which led to an invite to the Martinsville Cup race, we talked some more and then it all came together quite easily.
"I can't tell you how excited I am to not only be racing again, but racing in this team. As George proved last year, Marcos Ambrose Motorsport campaign a fantastic racecar and to have Marcos in my corner mentoring me with the links to Richard Petty Motorsport is fantastic."
He will be supported by The Australian, an Australian-themed bar in midtown Manhattan owned by former Rugby League player Matt Astill and TimeTarget, a pioneering Australian Human Capital Software company with operations in Australia, New Zealand, Asia and America.
"NASCAR's the biggest sport in America and arguably the biggest motorsport anywhere in the world," Pyne said.
"There couldn't be a better opportunity than what I have with Marcos and the support I'm receiving from Time Target and The Australian here in New York City."
Pyne will officially launch his campaign schedule and unveil the livery on his racecar in Charlotte, North Carolina on February 4.