TRS season underway at Teretonga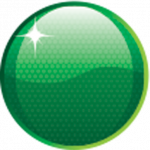 Hannes van Asseldonk has set the early pace in the opening day of Toyota Racing Series competition at Teretonga Raceway, New Zealand.
The Dutch driver was the fastest in the final session of the day – allocated to international drivers only.
All 20 drivers will be in action tomorrow at the Invercargill circuit.
Following van Asseldonk was Felix Serralles, Lucas Auer, Josh Hill, Damon Leitch, Raffaele Marciello and Jordan King.
In other TRS news, ETEC Motorsport has secured a deal with Australian motorsport's website Speedcafe.com as a partner for its 2012 TRS campaign.
Speedcafe.com branding will be seen on both the top and underside of the rear wing top planes on all five ETEC Motorsport Toyotas through the five round, five week series.
ETEC Motorsport will enter this year's TRS with five cars, including local driver and openwheel rookie Jono Lester, Malaysian Melvin Moh, Frenchman Victor Sendin, Indian Shahaan Engineer and Brit Josh Hill, the son of F1 world champion Damon Hill.
ETEC team principal Trevor Sheumack said that Speedcafe.com's involvement with the team is a bonus for the series as a whole.
"ETEC Motorsport is proud to have partnered with the Speedcafe.com team for our 2012 Toyota Racing Series campaign," he said.
"As Australasia's leading motorsport news source, the exposure from this partnership is a terrific return for both our team sponsors, and those of our drivers.
"We have fielded a strong international driver line up for what is the most competitive Toyota Racing Series yet, and I'm confident that with the combination of our talented drivers, engineers and mechanics, we can have a serious crack at the championship this year."
"The Toyota Racing Series category has grown from strength to strength and weathered the tough economic climate to field over 20 cars for this season. It's a real credit to the series management and ETEC feel at home in such a professionally run and managed series. This is a breeding ground for world class talent, as demonstrated by the names and faces that have come through the TRS over the years, and 2012 is no different."
Hill, who returns to NZ for his second TRS campaign and was fastest in today's second practice session, says that he is better prepared for this year's title.
"It's great to return to New Zealand again for the TRS, and I feel far more confident now after a season learning the NZ tracks and the car, as well as gaining more experience in the UK over the last year," he said.
"Given this experience I'll be pushing hard to win the championship this season."
There will be three 30-minute practice sessions tomorrow at Teretonga for the TRS cars at 10am, 1pm, and 3.20pm local NZ time.