Lee Holdsworth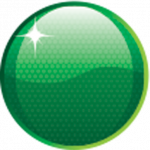 Lee Holdsworth has driven a non-Commodore V8 Supercar for the first time, having completed a day with Stone Brothers Racing at Morgan Park late last year.
After six years with Garry Rogers Motorsport, two wins and numerous podium finishes, Holdsworth hopes that his move to the Queensland-based team will bring him consistent, top-line results.
Speedcafe.com's Grant Rowley spoke to Holdsworth about his first impressions to his new race car …
SPEEDCAFE: You've had your first drive of a Ford Falcon V8 Supercar – the #4 IRWIN Tools Racing Ford. What was your impression?
LEE HOLDSWORTH: Totally different. It was a bit of a shock to be honest. Just a totally different approach to the way you take each corner. In the GRM car, you used to have to carry a lot of trail brake in to keep the front end grip and jack the rear. In the SBR IRWIN Falcon, you have to jump off the trail brake. There's so much front grip, you try and scrub the fronts to induce a bit of understeer. It grips up mid-corner.
The hardest thing for me to get my head around was, to drive the car quick, you had to slide it out of the corner, and that's totally against all the rules I've ever developed while driving a GRM car.
As you get on the throttle, the rear actually starts sliding. You don't get oversteer, but it's a bit less steering input involved on exit and you're on the edge of wheel spin the whole time. It feels like you are going to fry the tyres, but amazingly, it doesn't, and that's the most promising thing about the SBR car. It hung onto its tyres and you could be quite aggressive on the throttle and it doesn't feel like you're losing anytime when you're wheel spinning.
I'm really excited about what lies ahead and obviously, tyre life is probably the most prosing thing. That was where we struggled in the past and I think this car has definitely got that in it.
SPEEDCAFE: We've seen the way Shane van Gisbergen drives his SBR car. It's fast and loose, but he hangs onto his tyre life. It sounds like you have a better appreciation now for how he does it …
HOLDSWORTH: Yeah, for sure. The way I saw Van Giz driving the car, it seemed like he was slidding the car around too much, but he has obviously got his head around it, and that is the way I ended up driving the car. It seems to be the way it likes to be driven, and probably the fastest way.
It's going to take a little bit of getting used to. I'm going to have to learn how to drive each track a little differently to the way I'm used to, but I think in the end it's going to be faster and being able to be more aggressive on the tyres.
SPEEDCAFE: So you'll adapt to what SBR has, rather than try and adapt the car to what you've been used to?
HOLDSWORTH: I didn't come to the team to try and change everything and get the car I'm used to. There's a reason why I changed teams – I wanted to get into something quicker, so I want to adapt to the style the car wants to be driven, and from there make little tweaks to make it better for me.
I think there are things I can do from my input to improve my car, and the SBR cars in general.
SPEEDCAFE: Can you figure all that out before we get to Clipsal in March?
HOLDSWORTH: I hope so. I think Sandown in going to be more beneficial over Morgan Park, because I have somethiong to compare to. I'd never been to Morgan Park before, and I'll have Tim (Slade) and Shane to compare numbers to. We'll all know where we are with tyre quality too.
Sandown will give me a better understanding and feel of where I stand with my speed and my understanding of the car. I don't think it will take me too long. Each session this year will may take me a few laps to get used to the different driving style of each track.
SPEEDCAFE: You've had some time with the team and the car now. Has it changed your expectations?
HOLDSWORTH: Like I said, Morgan Park was hard to get any read, as it was all about getting comfortable in the car, getting to know the team, and we certainly did that. It will be after Sandown when I really get a good idea of what expectations I should have for the year.
At the moment, I'm not going to say I'm going to win the championship – that's certainly my aim – but I'll get a better read after Sandown.