Hinchcliffe scores Andretti Autosport drive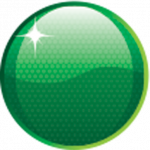 James Hinchcliffe will drive for Andretti Autosport in this year's IndyCar Series.
Hinchcliffe takes the place that was originally slated for the late Dan Wheldon, who was killed in an accident during the last round of the 2011 series at Las Vegas.
The Canadian will drive the Go Daddy-backed Andretti Autosport that Danica Patrick drove last year. Patrick will compete in NASCAR competition this season.
Hinchcliffe told USA Today that taking Wheldon's place is an honour, but comes with its own pressure.
"That weighed on me from the first phone call," Hinchcliffe said.
"I look at Dan Wheldon as a tremendous race car driver and a champion, but also a tremendous person. I'm going to think about him every time I get into that car. There's no doubt that a part of me will be driving for Dan this year."
Hinchcliffe dove for the now defuct Newman/Haas Racing, finishing as the rookie of the year. His best results included fourth place finishes at Long Beach, New Hampshire and Kentucky.