V8 Utes Series set for major reshape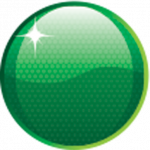 Australian V8 Utes Series organisers are currently investigating a major reshape of the category's technical regulations, which could spell the end of the current Ford and Holden duopoly.
After 12 years in its current guise – using production Ford Falcon and Holden Commodore-based utilities – V8 Utes management is assessing the possibility of a move towards the light truck market.
Such a repositioning could see Holden's Colarado and Ford's Ranger models take over from the current vehicles, as well as opening up the possibility of manufacturers such as Nissan, Volkswagen, Great Wall and (Indian-based maker) Mahindra being represented.
Although any fundamental regulation changes are not expecting until at least 2015, category administrator Craig Denyer told Speedcafe.com that the process of deciding the future of the class is well underway.
"We're currently going through a major review process about what the category will look like in three to five years time," said Denyer.
"We've got to be mindful of what's going to be relevant in the light truck/ute market in that time.
"There's a lot of change coming, there's a lot of new models coming in, and there's some great opportunities to take the championship to the next level.
"We have started the process that will last for about 12 months and we'll pull apart every element of the V8 Ute category."
Denyer says that he expects change of some description to happen, and is confident that CAMS will support the potential shift.
"I think there will be change and I think there'll be reasonable change too," he said.
"We've just got to make sure the change is right, but we're not at the point to say this is where we're definitely going to be, but we're definitely down the road to having a clearer objective.
"There's an emerging new trend in that utility, light truck area that I think that is where the category is going to have to seriously consider.
"We haven't looked at the specifics. We've put it on the table and we've got to get a couple of vehicles to see what it means to see what can and can't be done.
"We've had initial discussions with the Confederation of Australian Motorsport, and it agrees there will be change and they've supported us to continue our investigations."
Denyer likened the situation to that currently being faced by V8 Supercars, which is trying to lure new marques to its class with its 'Car of the Future' rule package, although does not expect a control chassis to be introduced.
"We've had discussions with Ford and Holden, and it's not unlike the situation that V8 Supercars are in at the moment," Denyer said.
"They see the current Ute platform, as it is, has a limited life. What that lifetime is, as manufactures, they don't know, but the emerging range of Colarado light vehicles are now becoming more prevalent.
"There will be a production core of the product, and that's what the manufacturers would like us to retain.
"I firmly believe that there will be a production core to the category. In terms of trying to make those kind of vehicles competitive, then we might have to change the strict parameters of our category management agreement to allow that to happen.
"As I said, we haven't even sat down and had a look underneath one, and we're still six months away from doing that."
The FG Ford Falcon Ute will finally be introduced to the category this season, following delays caused by Ford's axing of its V8-powered Ute model in mid-2010. The V8 Ute Series Falcons will use the 5.0 litre 'Coyote' V8 engine seen in FPV's GS Ute.
The first round of the 2012 Auto One V8 Ute Racing Series protected by Armor All, will be held on the streets of Adelaide on March 1-4.