Bryan Herta Autosport signs Alex Tagliani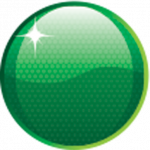 Armor All Gold Coast 600 regular Alex Tagliani will compete with Bryan Herta Autosport in the 2012 IndyCar Series.
The announcement also confirms that the reigning Indy 500 champion team will run the full IndyCar schedule after running a part program in collaboration with Sam Schmidt Motorsports last year.
The team will enjoy support from Lotus, with the car to be run in the famous black and gold colour scheme.
Herta says that Tagliani, 39, will bring the team a speed and experience in its first full season.
"We are very proud to have Alex Tagliani join our team for our first full season of IndyCar competition," Herta said.
"He brings a wealth of experience and enthusiasm to the program, and is the perfect fit for us.
"Together with Todd Malloy and Brian Page in engineering, and the Don Lambert-led crew, Alex has the full support of a very talented group of professionals behind him."
Tagliani finished 15th in last year's series, taking two pole positions at the Indy 500 and Texas.
The Canadian is looking forward to the year ahead.
"I'm really happy to drive for BHA. Having known Bryan for a long time, I recognise that he's a nice guy with genuine integrity," Tagliani said.
"I believe that he and [team co-owner] Steve Newey deserve to own a great IndyCar team, and I'm honoured to be part of the building of BHA's 2012 program.
"It's also a great honour for me to represent the Lotus brand as a factory partner. Lotus has so much history in the world of motorsports. As a team, we have a lot of work in front of us and while challenging, it will be fun to be at the core of both engine and team development. BHA has a great group of people and I'm looking forward to working with them."