Nick Cassidy: I'm better prepared for TRS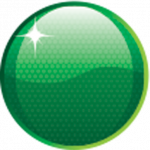 Leading New Zealand driver Nick Cassidy says that he feels better prepared for this year's Toyota Racing Series, which is set to kick off at Invercargill's Teretonga Raceway this weekend.
Cassidy, 17, finished second in last year's New Zealand-based TRS behind team-mate Mitch Evans.
This season, he is looking to go one better, having gained more racing experience over the past 12 months. He raced in Formula Arbath in Italy when he tested for the Ferrari Academy and also had seat time in a Formula Renault Eurocup 2.0 car in Spain.
Besides his openwheel exploits, Cassidy was also a contestant on Kelly Racing's Shannons Supercar Showdown reality TV show, and competed in two Fujitsu V8 Supercars Series races (Sandown and Sydney).
"I'm feeling better prepared going into my second season in these cars, particularly after gaining the chance to race in Europe late last year where I gained so much more knowledge on wings and slicks cars which I'm sure is going to be of great benefit this season," said Cassidy.
"With virtually no testing allowed for the New Zealand series I was always on a steep learning curve last year. If I can eliminate the mistakes I made then, I believe it will hold me in good stead for the series this year."
In his TRS debut season, Cassidy won two races and took seven podiums in the 15 races to claim Rookie of the Year and finish second.
"I'm certainly aiming to go one better, but not underestimating the competition," he said.
The 2012 TRS is set to be the most competitive on record, with an unprecedented 15 international drivers in New Zealand to contest the series.
The TRS will be raced over five consecutive weekends, starting in Southland this weekend and culminating with the New Zealand Grand Prix at Manfeild, Feilding in mid-February. Drivers from 12 different countries make up the entry list.