F1 star gets Australian karting laps in Perth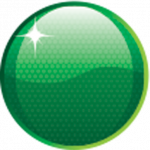 Australian Formula One star Daniel Ricciardo has experienced his first drive of a sprint kart in six years.
Ricciardo, who will compete with Toro Rosso this year in F1, drove a KZ2 Gearbox kart, supplied by the Patrizicorse team, at the Wundowie Kart Club in Perth, West Australia.
Kart team owner, Carrera Cup driver and V8 Supercars endurance regular Michael Patrizi invited Ricciardo to test his team's kart, completing around an hour-long session.
The last time Ricciardo raced a kart was in 2005 at the Australian Karting Nationals in WA, driving in Clubman Light.
On that day, Patrizi was acting as Ricciardo's lead mechanic. Ricciardo looked set to win the national title until being involved in a late-race accident.
Patrizi said that despite his lack of recent miles in a kart, Ricciardo adapted quickly.
"We were having our first test day for the year with our Gearbox KZ2 team and invited Daniel along for some laps," Patrizi told Speedcafe.com.
"Dan joined us in the morning, and as you would expect, he acquainted himself very well.
"It was great for Dan to get some miles under his belt before F1 testing starts. He certainly got into the rhythm very quickly and he was right on the money.
"We're very close friends. We speak regularly, so for him to get the opportunity to drive our karts was quite cool.
"To have Dan do some laps was great, but to see the smile on all the kids faces at the track, when no one knew a F1 driver was going to be there, was also very good."
Patrizicorse will enter a four-kart team this year in major events, with drivers Hayden Patrizi, Daniel Curry, Ben van Ryt and Kyle Ensby.
Ricciardo heads back to Europe today to prepare for pre-season testing before returning to Australia for the opening round of the F1 World Championship at the Albert Park circuit.