Community celebrates JR's life at Sandown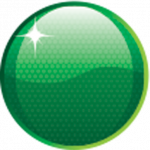 The motorsport and greater community have come together at Sandown Raceway to celebrate the life of Jason Richards.
The popular New Zealand V8 Supercars driver passed away on December 15 after a 14 month battle with a rare and aggressive form of cancer.
Network Seven's Mark Beretta hosted the event, attended by an estimate crowd of close to 2,000 family, friends and followers of the fallen star.
Beretta was joined on stage for a light-hearted Q&A with recently retired V8 driver Paul Dumbrell and Team BOC team-mates Jason Bright and Andrew Jones.
The trio told stories of Richards career and their time as friends and rivals.
Dave Richards, the father 'JR,' also made a touching tribute to his son.
Close friend Cameron McConville was the final speaker, thanking those in the crowd and beyond for their assistance during Richards' battle.
Bright said that the celebration of JR's life at Sandown was a touching experience.
"It was difficult walking down there, but listening to Dave, and watching the vision on screen, I was very emotional," Bright told Speedcafe.com.
"It was a very good turn out. The timing was always difficult being on a Monday afternoon, but it was great to see so many there for to show their support for the family."
Bright has recently returned from a month-long holiday in the United States.
"We spent our last night in Australia with him (JR), at the Cold Chisel concert. We hung out there and we feel pretty fortunate to have had that time before he left us," Bright said.
"While the funeral was on, we (Bright and partner Lucy) went and paid our respect at a local church. It was difficult to know that it was all going on at home while we were away."
See below for a gallery of images from today's memorial
[nggallery id=93]