Al-Attiyah leads Hummer 1-2 on Dakar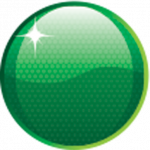 Despite strict instructions from team leader Robby Gordon to ensure he looks after his car, defending Dakar champion Nasser Al-Attiyah has stormed to his first stage win of the 2012 event.
Following the cancellation of yesterday's six stage across the Andes due to snow, today's 419km loop stage around Copiapo saw the Qatari lead home a Hummer 1-2 on the stage, beating Gordon (USA) by seven and half minutes. Rally leader Stéphane Peterhansel (France) was third overall.
"The car worked perfectly well today and we attacked from the beginning to the end of the special," said Al-Attiyah.
"We took a lot of risks to set the best time. Our objective is to claw back seven or eight minutes every day. And today we did it perfectly. We will do our best to repeat this performance in all stages from Monday onwards, or even try to do better.
"At any rate, we have no other choice if we still want to win the Dakar!"
Peterhansel leads fellow Mini X-Raid driver Krzysztof Hołowczyc (Poland) in the overall standings with Gordon in third. Al-Attiyah, who has encountered a range of problems over the opening week, is sixth just under 43-minutes behind.
Australia's Geoff Olholm is yet to have his time for the day recorded.
Things are getting tight at the top of the motorcycle classification after Marc Coma (Spain) seized his third career victory in Copiapo and clawed back just over two minutes from fellow KTM rider Cyril Despres (France), who managed to defend his lead before the rest day.
As the winner of the previous timed stage, Despres was first on the road and Coma literally road in his wheel tracks throughout the first half of the stage. He then went to the front with Despres then making sure he kept his rival in sight for the rest of the test.
"It is common knowledge that the stage before the rest day is always difficult, and today was not an exception, with stifling heat and very soft sand," said Coma.
"Nevertheless, we rode very fast and I was able to attack. I gained two minutes on Cyril but that is obviously not enough!
"We know the strategy well, so we are aware that I will probably gain two minutes one day, then Cyril will gain two minutes the next… And it is hard to change this when there is but one road.
"Anyway, we are second in the general classification on the rest day and everything is going smoothly, so it has been a good rally for us so far."
Behind the two favourites, the battle rages on among podium contenders, who could still earn a bigger prize should the leaders collapse. Paulo Gonçalves posted the third best time in today's special, only 46 seconds behind Despres.
Just three of the six Australians in the bike section remain with
It was an eventful stage in the quad category, with a never-seen-before Top 3: Alejandro Patronelli (Argentina) ahead of Chile's Ignacio Casale (+16:10) and Uruguay's Sergio Lafuente (+33:59).The Copiapo loop changed this in the general classification with Alejandro Patronelli (Argentina) toppled Tomás Maffei (Argentina) to lead by 58:53. The big story was the massive amount of time lost by 2010 winner Marcos Patronelli who finished 80 minutes behind his brother, but is still in third overall.
The De Rooy juggernaut continues in the truck category. Gerard De Rooy (Holland) took his third win straight and is in a strong position in his Iveco after the Kamaz of Eduard Nikolaev (Russia) was disqualified after stage 5 following a collision with one of the car entries.
OVERALL STANDINGS : Autos – Stage 7
| | | | |
| --- | --- | --- | --- |
| Pos | Driver | Car | Time |
| 1 | Peterhansel (FRA) | Mini | 15:32:53 |
| 2 | Holowczyc (POL) | Mini | +0:11:22 |
| 3 | Gordon (USA) | Hummer | +0:13:09 |
| 4 | Roma (ESP) | Mini | +0:18:05 |
| 5 | De Villiers (ZAF) | Toyota | +0:34:07 |
| 6 | Al-Attiyah (QAT) | Hummer | +0:42:54 |
| 7 | Novitskiy (RUS) | Mini | +0:54:26 |
| 8 | Sousa (PRT) | Great   Wall | +1:12:50 |
| 9 | Alvarez (ARG) | Toyota | +1:41:38 |
| 10 | Von Loon (NLD) | Mitsubishi | +1:48:39 |
OVERALL STANDINGS : Motos – Stage 7
| | | | |
| --- | --- | --- | --- |
| Pos | Rider | Bike | Time |
| 1 | Despres (FRA) | KTM | 18:12:38 |
| 2 | Coma (ESP) | KTM | +0:07:48 |
| 3 | Rodrigues (PRT) | Yamaha | +0:49:39 |
| 4 | Goncalves (PRT) | Husqvarna | +0:55:33 |
| 5 | Casteu (FRA) | Yamaha | +1:05:38 |
| 6 | Viladoms (ESP) | KTM | +1:07:40 |
| 7 | Farres Guell (ESP) | KTM | +1:08:00 |
| 8 | Svitko (SVK) | KTM | +1:17:19 |
| 9 | Lopez (CHL) | Aprilia | +1:17:20 |
| 10 | Pedrero Garcia (ESP) | KTM | +1:23:48 |
| 40 | Nuttall (AUS) | KTM | +4:59:38 |
| 55 | Schwarz (AUS) | Husaberg | +6:30:40 |
| 76 | Chittick (AUS) | Honda | +8:29:23 |
Video from Stage 7