Lee Holdsworth kicks off duties with SBR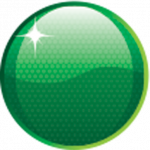 New IRWIN Racing recruit Lee Holdsworth has officially started work with his new-for-2012 team Stone Brothers Racing.
The former Garry Rogers Motorsport driver had his first steer of the #4 IRWIN Tools Ford at Morgan Park in late December, enjoying a strong opening day, despite an early brush with the wall.
The 28-year-old replaces Alex Davison.
Holdsworth, who has won two races over the course of his 89 event, 198 race career, is aiming to win a championship with his new team.
"Obviously I want to win a championship, that's why I came here and that's why Ross and Jimmy (Stone) got me on board," said Lee Holdsworth.
"We'll take it step by step and try to improve every time we get in the car.
"There's a lot of work to do, but we all have the same goal, we want to work towards winning the championship.
"These guys know how to win, they build good solid cars and they have some really good stuff happening with the car of the future (in 2013).
"There's a lot to really look forward to."
Holdsworth says that after spending the past six years with GRM, he is looking forward to the change of scenery.
"I was with GRM for six years, it's nice to have a change," said Holdsworth.
"I've come up to Queensland, back to my home town, with a very good team in SBR and IRWIN Tools.
"It's brilliant to have such a good group of guys behind me, I'm looking forward to giving it a crack in 2012."
Holdsworth believes that he's joined IRWIN Racing at the perfect time, with SBR in the mix to challenge TeamVodafone for the championship.
"We all know that it all goes around in cycles, as to who's at the top," said Holdsworth.
"This helped in my decision as to where I'd end up in 2012.
"I made the right decision in picking Stone Brothers because they look like they are nearly at the top of their cycle.
"I think I've come on board at a really good time. It's definitely exciting times."
Holdsworth gets his first official drive of the #4 IRWIN Tools Ford Falcon at the compulsory season opening test day at Sandown Raceway on Saturday, February 11.
The first V8 Supercars event of the season is the Adelaide Clipsal 500, March 1-4, 2012.
See below for more with Lee Holdsworth.