John McCormack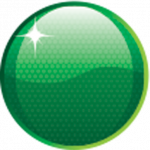 One of Tasmania's most historical pubs can be found in the small town of Longford, nestled away between Launceston and Symmons Plains Raceway. It is the bar that, famously, had four-times Australian Grand Prix winner Lex Davison come in after crashing in the 1962 race and order a drink.
Throughout the hotel, the owners have ensured the great history of the races held at Longford are not forgotten. In the displays are hundreds of photos and stories from one of Australian motor sport's golden ages.
Opposite the billiard table is a framed picture, entitled 'Australian Champion driver – Tasmania's Best', it introduces John McCormack, and this is what it says: 'John McCormack was the only Tasmanian to race in the last race of the Tasman Cup final at Longford in 1968. With the closure of the Longford, John moved to South Australia to further his motor sport career and is best known for his F5000 driving at the wheel of the Elfins. His sports sedan experience in the Ansett Charger needs no introduction. He has enjoyed more than his share of successes and now resides on Tasmania's East Coast.
John McCormack is more than just a local that raced at Longford. He is a three times Australian Drivers' Champion, he was a standout competitor in the Tasman Series, he won the New Zealand Grand Prix on two occasions and drove his Ansett Charger to victory in the Toby Lee Sports Series.
Like many drivers, McCormack's interest in racing started with motor bikes. He used to deliver papers as a kid and bought the two main publications of the time to keep up to date with all the results from around the globe.
He never raced bikes, he was simply an enthusiast, but the idea of racing something quickly entered his head. By the early 1960s he was in the cockpit and enjoying the thrill of a fast car.
"A good friend of mine, Ryan Bowe (John Bowe's father) and I used to chat a lot and he was racing at the time," John McCormack explained to Speedcafe.com.
"I'd saved a few dollars and decided that I'd like to have a go at something.
"Motorbikes were a dirty word in the 60s; people were getting killed all over the place, so I felt I should race a car."
For McCormack, open wheelers were the only way to go. Touring cars, or taxis as he calls them, were never a consideration.
"If you are going to go racing, you go racing in a racing car, simple as that," said McCormack.
"They are more demanding, more satisfying, they do their job better and they're cheaper to run.
"In those days in Tasmania you were paid mileage to travel to each race meeting.
"BP were involved, I had a BP service station, so I got free fuel and oil and a bonus on results.
"If I'd been running a tin top; at the time the wear on the tyres and engines were considerable, engines were souped up and pretty fragile, you needed good brake material, lots of body panels and you had to have a bigger crew, so my decision was to go with an open wheeler – it's all I was interested in."
After driving a Brabham BT4 Climax in the 1966 and 1967 Drivers' Championship, and having only watched the Longford race as a spectator, McCormack finally got to race at the famous track for the first and only time in 1968.
"I raced at Longford in 1968, although I'd prefer to say I drove there rather than raced," said McCormack.
"I had no resources. If the engine failed that was it, I had no spare tyres. I was a high speed spectator really.
"It was an eye opener; you had all the internationals there, Graham Hill, Chris Amon and Phil Hill and all these fellows.
"The only safety measures were a few hay bales on a few corners. I can remember, because of the weather, that the internationals wanted it canceled.
"Graham had also pleaded with organisers to remove the barbed wired fences; that's a fact.
"The speed down the flying mile was in excess of 170 miles per hour. It was wet, it was bloody terrifying really."
After that race, McCormack moved from Tasmania to South Australia to take his racing career to the next level. He had BP as a backer and raced professionally for the next 10 years.
He raced in Australia and over in New Zealand and even looked at the American scene, but decided it didn't have any appeal.
Within four years, McCormack was an Australian champion. He'd come second in the 1971 Tasman Series and the next year he won his first of three national titles.
"I should have won five actually," said McCormack.
"I won in 1973, 1975 and 1977, but in 1972 I should have won at Symmons Plains which would have won me the title that year.
"Symmons Plains was diabolical, it was flooded out and I wasn't on wet tyres. I was running second at the time and came in. Had I stayed out I would have won. It was a hundred miles of torture.
"Then in 1978 I would have won another if organisers hadn't cancelled the last round at Phillip Island (due to a lack of sponsorship).
"I was at Calder and instead of having a 100 mile race they had two fifty mile races and I misunderstood what my mechanic said about fuel requirements. I was leading in the first leg by 12 or so seconds and ran out of fuel, but won the second leg.
"I was a few points behind and thought 'oh well I can still win at Phillip Island' and I'd be ok.
"If I hadn't run out of fuel I'd have won (the title). Three (championships) was fine though."
Having raced almost exclusively in open wheeler categories, by 1974 he had switched to touring cars and the Toby Lee Sports Sedan series. Rather than looking for touring car glory, even though he did win that championship, he raced in sedans for the money.
"Even though BP paid your mileage, I was relying on winning prize money to keep me solvent," said McCormack.
"BP paid for results, but if you had a failure you virtually got nothing.
"Allan Horseby was instrumental in moving me towards the saloon car. He said he's give me a thousand dollars to drive in each race of the Toby Lee series and I said 'you're on'.
"I had a friend working for Chrysler and he asked if I'd be interested in doing something with the Charger.
"I'd only ever driven open wheelers so we built it similar to the Elfin, Chrysler supplied the body panels and virtually right out of the box it was unbeatable.
"I suppose out of 50 races I won 30 or 35. I won every round of the Toby Lee series, took the $1000 appearance money and all of the prize money. So it was mission accomplished as far as I was concerned.
"I could have won more, but I couldn't get my chief mechanic to commit. But the Charger was secondary though, my open wheelers were of more interest.
"Interestingly I am more known for that Toby Lee series drive in the Charger."
McCormack also raced at Bathurst, partnering Bob Forbes. It was a chance pairing, thanks to an injury to Forbes' co-driver before the race.
"Kevin Bartlett had a crash at Sandown in his 5000 and broke his hip; he got his brother to sign me up for the team," said McCormack.
"I never ran in the race though and we were out of the race pretty early.
"The Chevy was too new, it was its first outing and with a new car you don't know how it will be. They did what they thought was right. Kevin had driven saloons, I think he drove with (John) Gossy, but hadn't had much experience running his own touring car."
McCormack took his racing seriously, he took satisfaction out of winning but that was his job as a professional.
"Once you are running as professional a victory simply means that you are doing your job," said McCormack.
"What you remember are the disasters that have prevented you from doing your job. There are some embarrassing times. I always had high expectations so when something went wrong it was not a nice feeling.
"But, there was more satisfaction in winning, that's when you knew you were worthy of the top marks."
McCormack is not a fan of V8 Supercars, which is probably expected given he was so enticed with open wheeler racing, but appreciates the series and how it is organised.
"I've never been to a V8 meeting, it leaves me cold," said McCormack.
"But (Tony) Cochrane has a good head on his shoulder, he's a good marketing man, he's got a travelling circuit, he knows the value of it and he dictates and says you'll do this.
"He takes it to government level, which is the (Bernie) Ecclestone way. He has mirrored Bill France's NASCAR system, where all cars must be equal and qualify with the same time. It's entertainment.
"When Formula One introduces a format, the taxis (V8s) follow; with pits stops, tyre changes, fuelling the various penalties.
"There's nothing wrong with that, it's a system that works.
"Ecclestone is a top marketing man; he's made a success of Formula One and France a success of NASCAR. You'd be a fool not to adopt it.
"Cochrane has made it work and it's been a great marketing success."
Long retired from the race circuit, McCormack has several business interests that keep him busy, and enjoys travelling to the odd historic meeting.
"I'm not involved in racing anymore," said McCormack.
"I go to some of the Historic meetings as a social outing with friends. It's an occasion to catch up with old friends.
"The historic meetings, like Phillip Island, Winton and Mallala are good, you can walk anywhere and speak to whomever you like, it's a very relaxing atmosphere.
"Other than that I have a few business interests, that I won't go into, that occupies my time."
The famous Longford track, which McCormack raced on in 1968