Citroen appoints new Team Principal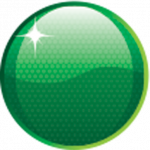 Champion World Rally squad Citroën Racing Team has appointed Yves Matton as its new Team Principal.
Citroen is the leading team in the World Rally Championship and is currently preparing to defend its seventh World Championship title and provide the Citroen DS3 WRC that will be driven by eight-time champion Sebastien Loeb.
Matton takes over from Olivier Quesnel, who remains Peugeot Sport Director. Xavier Mestelan Pinon has been appointed as Deputy Principal, in addition to his position as Technical Director.
Reporting directly to Citroën General Manager Frédéric Banzet, Matton's task will be to ensure that Citroën Racing continues its winning ways. An exceptional 2011 season saw the Citroën Total World Rally Team collect 10 victories and clinch its seventh Manufacturers' title, while Loeb and Daniel Elena racked up their eighth-consecutive Drivers' and Co-Drivers' titles.
Citroën General Manager Frédéric Banzet says that Matton's challenge will be to maintain the manufacturer's incredible record.
"I would like to thank Olivier Quesnel for the job he's done in his four years as Citroën Racing Team Principal," he said.
"Under his management, Citroën has won the Manufacturers' and Drivers' and Co-Drivers' Championship titles every year with Sébastien Loeb and Daniel Elena.
"Yves Matton's task will be to maintain Citroën Racing's high level of excellence."
Matton, 44, founded Prorace in 1990, a company specialising in the preparation and rental of racing cars. In 1996, Prorace began its successful involvement in the Citroën Challenge. In 2002, he joined Citroën Racing and was appointed Team Manager and head of the client competition service. In 2008, he decided to set up MY Racing to distribute Citroën Racing spare parts in Belgium, the Netherlands, Luxembourg and Germany.