IndyCar announces new Race Director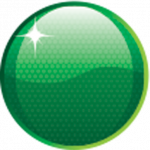 IndyCar has appointed Beaux Barfield into the position of Race Director for the 2012 IZOD IndyCar Series.
Barfield, who has served as race director of the American Le Mans Series since August 2008, takes over from Brain Barnhart who was removed from the role after a number of controversial decisions during 2011.
Barfield previously worked as a Champ Car race steward (2003-2008) during which he served as Race Director of the Champ Car-sanctioned Atlantic and Trans Am series. Barfield was also chief steward for the USF2000 National Championship from 2001-2003.
As Race Director, Barfield will be the IZOD IndyCar Series' chief competition official, overseeing on-track race decisions and enforcing rules and procedural issues.
"I grew up around racing, so I've been involved in it all my life," Barfield said.
Stan Sport is the only way to watch every round of the INDYCAR SERIES. Click here for all the action streaming ad-free, live and on demand.
"The one thing that I wanted to do as a racing driver growing up in America was to be involved with the Indy 500. When my driving career took a change of course and I found myself officiating, it was still a goal of mine to get to Indy car racing and the Indy 500.
"In that regard, it represents the pinnacle of my aspirations as a race official. I'm truly honoured to be a part of IndyCar."
The first round of the IZOD IndyCar Series will be held at St Petersburg on March 25.