Ep 18, Armor All Summer Grill, TeamVodafone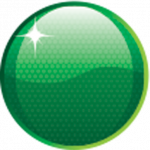 Welcome to the Armor All Summer Grill – Speedcafe.com's off-season videos, discussing a range of topics in the V8 Supercars Championship.
Thanks to Armor All, Speedcafe.com's news editor Grant Rowley is joined by V8 Supercars driver Cameron McConville over 18 consecutive days, looking at the key issues in the sport.
The final episode of the Armor All Summer Grill focuses on the category's benchmark squad, TeamVodafone.
The Queensland-based outfit won the 2011 V8 Supercars Teams' Championship, in addition to its drivers finishing first and second in the drivers' pointscore. Speedcafe spoke to some of the key players from inside and outside the team to find out just what makes it such a formidable outfit.
See below for Episode 18 of the Armor All Summer Grill – only on Speedcafe.com.