Ambrose's team-mate confirmed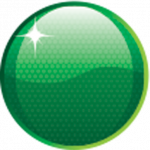 Australia's Marcos Ambrose will have one of his old foes from the NASCAR Truck and Nationwide Series, Aric Almirola, as a team-mate at Richard Petty Motorsports (RPM) in the Sprint Cup this upcoming season.
Almirola will drive the legendary #43 Ford Fusion vacated by AJ Allmendinger who has replaced Kurt Busch at Penske.
The 27-year-old from Florida competed in the Nationwide Series with JR Motorsports in 2011, finishing in fourth position in the standings. He has 35 starts in the Sprint Cup Series, his most recent stint coming in 2010 when he finished the last five races of the season in the RPM #9, which was vacated by Kasey Kahne prior to Ambrose taking the wheel at the start of 2011.
"This is the first real opportunity I've had to drive in the Cup Series full time," said Almirola.
"Last year the #43 team had a lot of speed and was competitive on a weekly basis. Greg Erwin is a great crew chief and I'm excited to work with him. Everyone at Richard Petty Motorsports has a lot of enthusiasm and drive and I'm really looking forward to getting to work."
Ever since Allmendinger was confirmed at Penske a host of names have been linked to the #43 seat including Kurt Busch, Brian Vickers and David Ragan. Although Almirola is confirmed a sponsor is not after Best Buy moved its program to Roush Fenway and Matt Kenseth's #17.
"We feel extremely fortunate to have had a number of very talented drivers interested in joining our organisation, but ultimately we felt Aric would be the best fit for the team and for our current and potential partners," said team co-owner Richard Petty.
"We have had the chance to watch his progress for the past several years and we had success with him in the past. We are really confident in his potential as a NASCAR Sprint Cup Series driver. We think Aric has all the makings to be the next bright star in our sport."
Almirola began his racing career competing in go-karts before joining the open-wheel modified ranks in 2000. He made his NASCAR Camping World Truck Series debut in 2005 and began his Nationwide Series career in 2006. Almirola drove a part-time Cup Series schedule for Dale Earnhardt, Inc. in 2008 before heading back to the Truck Series and earning a runner-up finish in the point standings in 2010.