Rick Kelly eyes more off-track challenges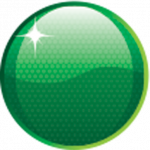 Rick Kelly is eyeing another shot at the Mark Webber Tasmania Challenge in the future.
The Jack Daniel's Racing driver participated in the event, paired with fellow Red Bull athlete Ryan Sandes – a 29-year-old South African who competes in ultra-marathon running events throughout the world.
Kelly and Sandes competing for Team Red Bull in the charity event, which saw competitors face five days of intense running, mountain biking and kayaking challenges.
After finishing seventh in the event, Kelly is keen to come back for more in the near future.
"I'd love to do it again," said the 2006 V8 Supercars champion.
"I doubt mine and Ryan's (Sandes) calendars will allow it, but I'd love to train up and do it again. I reckon with a little training on the things we didn't do that well, like the navigation, I reckon we'd be able to give some of the top guys a nudge."
Kelly admitted that the event is one of the most challenging tasks he has ever completed.
"There weren't any real low points, but the 12km straight line kayak on Day 3 was painful," says Rick.
"I think the hardest thing about the race is that you have to work so hard with only a few hours sleep a night. As soon as you finish racing, it's time to start prepping for tomorrow and when you finish that you only end up getting five or so hours sleep.
"This is definitely something I'll never forget. It tests your character as much as your fitness and lets you check out some of the most amazing scenery. I'd love to come back and walk up those peaks rather than have to charge up it and get my card punched at a check point."
Tasmanian Mark Padgett and Hobart-based Brit Mark Hinder, racing under the name 'Team Iron House' won the 2011 Swisse Mark Webber Tasmania Challenge
See below for video of the Swisse Mark Webber Tasmania Challenge from Day 5