Dakar champion hits back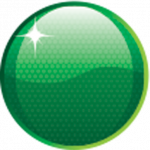 Defending Dakar champion Nasser Al-Attiyah has hit back from a near disaster on the opening day to win the stage from Santa Rosa de la Pampa to San Rafael in Argentina in his Hummer.
The Qatari started the 295km stage in 38th position overall after engine dramas yesterday. He was forced to overtake 17 cars en route to the fastest stage time. He was 53 seconds quicker than French star Stephane Peterhansel (Mini X Raid) with Hummer team-mate Robbie Gordon (USA) in third.
"We broke the window and it was very, difficult because we took a lot of time to pass many cars," said Al-Attiyah.
"But I said we just had to keep a good strategy and had to show that we are still here. I hope we have a good time tomorrow. We must be more clever."
The 25th fastest time for Australia's Geoff Olholm moved him up from 48th to 26th overall.
On two wheels Marc Coma (Spain) enjoyed a very strong day to beat home archrival and fellow KTM rider Cyril Despres (France) to score his 17th career stage win.
Like Al-Attiyah, Despres had to work his way through the field after starting 13th. He was fastest to the midway point, but then Coma hit back to win the stage by 1:18 over the Frenchman and lead Francisco Lopez by 2:30 with Despres 2:52 off the lead in third.
"The start of the special was very fast today," said Coma.
"After that, we arrived at the second part of the special with sand and dunes. It was a lot more technical, with some navigation to do as well.
"I took the lead and kept riding at a good pace. I'm happy because I didn't get lost. So, it's been a good day for me!"
All six Australians in the bike section completed the stage with Rod Faggotter (Husaberg) climbing from 44th yesterday to be 35th overall. Dean Nuttall (KTM) is 50th, David Schwarz (Husaberg) is 73rd, Jamie Chittick (Honda) is 83rd, Mark Davidson (KTM) is 142nd and Craig Tarlington is 147th.
In the quad race, Uruguayan Sergio Lafuente won a second special stage. Lafuente is 6:34 ahead of Alejandro Patronelli with Tomas Maffei another 3-minutes further back.
At the wheel of his Iveco truck, Gerard De Rooy took the stage with team-mate and cousin Hans Stacey also putting another Iveco on the day's podium. As leader of the general standings, De Rooy may still cast a nervous glance towards the performances of the young drivers on the Kamaz team: Nikolaev finished on the second with Ayrat Mardeev finishing fourth.
 OVERALL STANDINGS : Autos – Stage 2
| | | | |
| --- | --- | --- | --- |
| Pos | Driver | Car | Time |
| 1 | Peterhansel (FRA) | Mini | 03:20:33- |
| 2 | Gordon (USA) | Hummer | +0:02:28 |
| 3 | Holowczyc (POL) | Mini | +0:02:33 |
| 4 | De Villiers (ZAF) | Toyota | +0:03:49 |
| 5 | Roma (ESP) | Mini | +0:05:32 |
| 6 | Al-Attiyah (QAT) | Hummer | +0:08:47 |
| 7 | Spinelli (BRA) | Mitsubishi | +0:11:07 |
| 8 | Novitskiy (RUS) | Mini | +0:11:17 |
| 9 | Leal Dos Santos (PRT) | Mini | +0:14:41 |
| 10 | Alvarez (ARG) | Toyota | +0:15:22 |
| 26 | Olholm (AUS) | Desert Warrior | +1:07:21 |
OVERALL STANDINGS : Motos – Stage 2
| | | | |
| --- | --- | --- | --- |
| Pos | Rider | Bike | Time |
| 1 | Coma (ESP) | KTM | 03:40:12 |
| 2 | Lopez (CHL) | Aprilia | +0:02:30 |
| 3 | Despres (FRA) | KTM | +0:02:52 |
| 4 | Przygonski (POL) | KTM | +0:04:52 |
| 5 | Barreda Bort (ESP) | Husqvarna | +0:08:16 |
| 6 | Casteu (FRA) | Yamaha | +0:08:26 |
| 7 | Pizzolito (ARG) | Honda | +0:09:38 |
| 8 | Ullevalseter (NOR) | KTM | +0:10:38 |
| 9 | Pedrero Garcia (ESP) | KTM | +0:11:45 |
| 10 | Viladoms (ESP) | KTM | +0:12:10 |
| 35 | Faggotter   (AUS) | Husaberg | +0:36:31 |
| 50 | Nuttall   (AUS) | KTM | +0:53:08 |
| 73 | Schwarz   (AUS) | Husaberg | +1:15:15 |
| 83 | Chittick   (AUS) | Honda | +1:28:24 |
| 142 | Davidson   (AUS) | KTM | +3:43:39 |
| 147 | Tarlington   (AUS) | KTM | +4:02:26 |
Video wrap from the day