Rider dies on opening Dakar stage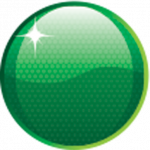 Argentinean rider Jorge Boero has passed away after falling on the opening stage of the Dakar Rally in Argentina.
Taking part in his second Dakar, the 38-year-old fell just two kilometres from the end of the 55km stage from Mar del Plata to Santa Rosa de la Pampa.
'The rider suffered a cardiac arrest following his fall and was attended five minutes after the accident by the medical staff, who reached the place of the incident by helicopter. Despite their best efforts, the doctors were unable to resuscitate the pilot, who died while he was being taken to hospital.' Said the official statement from the event organisers.
38-year-old Jorge Boero was taking part in his second Dakar. In 2011, he withdrew from the rally during the sixth stage.
'The organisers of the rally offer their heartfelt condolences to his family and loved ones.'
In the race, Chilean rider Francisco López was fastest ahead of Dakar star Marc Coma of Spain. Hot on the heels of Marc Coma comes Javier Pizzolito (Argentina), Quinn Cody (USA) is fourth and Jakub Przygonsky (Poland) rounds out the Top 5.
Six Australians are taking part in the motorcycle category with Rod Faggotter (Husaberg) heading the charge in 44th position, Rod Faggotter (KTM) is 71st, David Schwarz (Husaberg) is 82nd, Jamie Chittick (Honda) is 107th, Craig Tarlington (KTM) and Mark Davidson (KTM) is 143rd.
In the cars Mini struck the first blow with Leonid Novitskiy (Russia) heading the leaderboard was fastest from teammates Krzysztof Holowzyc (Poland) and Stéphane Peterhansel (France). Behind the X-Raid Minis is Giniel de Villiers (South Africa) in a Toyota Hilux and Robbie Gordon (USA) in a Hummer.
Tough start for defending champion Nasser Al-Attiyah who is 9:45 behind the lead after he stopped two kilometres from the finish when his H3 Hummer's engine suffered oil pressure issues. The Qatari driver had no choice but to be towed to the finish by teammate Robby Gordon. In the surprises and disappointments department, the failure of the day was that of Alfie Cox, whose Dakar came to an end before he could even reach the finish of the special stage. The former motorcycle rider from South Africa had built an ambitious project with Team Pewano, but he burned the Volvo XC-60 he was taking to the Dakar for the first time. The crew escaped the fire safe and sound but the car was totally destroyed by the flames.
Just one Australian in the auto division with Geoff Olholm setting the 48th-fastest time in his purpose-built Desert Warrior rally car.
In the truck category Marcel van Vliet leads from Gerard de Rooy and Franz Echter. Most importantly, there are now three Iveco trucks in the Top 5, with Miki Biaison and Hans Stacey staying close to their teammate in this same order.
Video from the opening leg of 2012 Dakar Rally