Ep 14, Armor All Summer Grill, PR Stunts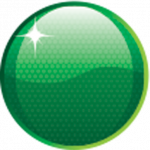 Welcome to the Armor All Summer Grill – Speedcafe.com's off-season videos, discussing a range of topics in the V8 Supercars Championship.
Thanks to Armor All, Speedcafe.com's news editor Grant Rowley is joined by V8 Supercars driver Cameron McConville over 18 consecutive days, looking at the key issues in the sport.
The 14th episode of the Armor All Summer Grill looks at the classic PR stunts of 2011 – and hands down, the winner is Vodafone. From racing ride-on lawnmowers to giant rubber ducks, Vodafone took the lion's share of the off-track 'stunt' coverage.
Speedcafe.com spoke to TeamVodafone's commercial manager Peter Jamieson and champion driver Jamie Whincup about the telecommunication company's major off-track events.
See below for Episode 14 of the Armor All Summer Grill – only on Speedcafe.com.