Kurt Busch springs team surprise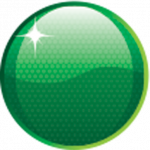 Kurt Busch will drive in NASCAR's Sprint Cup Series in 2012, but it will not be for one of the major operations, instead it will be with the lesser known #51 Chevrolet of Phoenix Racing.
Busch parted ways with Penske Racing earlier this month following a verbal outburst with TV pitlane reporter Dr Jerry Punch at the final race of the year at Miami-Homestead last month. It was the final straw after a successful, but also volatile partnership with Penske since 2006.
Despite acknowledging that he had offers from a number of teams, including becoming team-mate to Australia's Marcos Ambrose at Richard Petty Motorsports, he finalised an offer from the James Finch-run organisation with a "beer and a handshake."
"I entertained quite a bit of quality offers with other programs," Busch told ESPN.com.
"My ambition was to run part-time with quite a few different groups. There was a Ford offer, a Toyota offer and a Chevy offer.
"I wanted to go personally for understanding as many teams as I could, that way I could work with many more sponsors and that many more people in the garage. That way it would help me with a thumbs-up for 2013."
Busch said each organisation had its advantages, but in the end he went with Phoenix Racing and Finch because "I just wanted to get back to having fun in the race car."
The 2004 Sprint Cup Champion has a one-year deal to drive the car that finished 30th in points last season with Landon Cassill driving most of the 36-race schedule. He hopes to rebuild his image and negotiate a return to one of the elite organisations in 2013.
"For me, I want to prove I'm making the right changes," Busch said.
"I've got to go and smile at the track, have fun with this building project."
Busch said he discussed options with Richard Petty Motorsports, Michael Waltrip Racing and Tommy Baldwin Racing before settling on Phoenix Racing.
Phoenix Racing general manager Steve Barkdoll said that Finch won't tolerate Busch's bad behaviour, adding the deal will be good for both sides.
"I talked to Kurt a few times," Barkdoll said.
"He just wants to get back to where he's having fun again and earn his respect back again. If you ask anybody in the garage where you can have the most fun, it's racing for James Finch."
Nick Harrison will serve as Busch's crew chief and much in the same way that the Stewart/Haas runs its operation; it will have engines and chassis from Hendrick Motorsports.
What still remains unanswered is who will drive the #43 of Richard Petty Motorsports. Yesterday AJ Allmendinger was released from that ride and immediately was announced as Busch's successor at Penske Racing. Attention has now switched to David Ragan, whose #6 at Roush Racing will not be operating in 2012, and Brian Vickers who is on the market after Red Bull Toyota closed its doors.