Gianni Morbidelli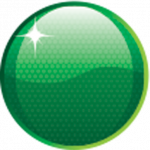 The Morbidelli name is a famous one all over the world, but more so in Italy. Gianni Morbidelli is an ex Formula One driver, but the surname was made famous by his father, Giancarlo, who founded Morbidelli Motorcycles.
Morbidelli enjoyed immense success in the 1970s and 1980s, winning three 125cc World Championships in a row between 1975 and 1977 and it also won a 250cc title in 1977. The manufacturer also won the 125cc title in 1978 and in 1980, but as part of a joint business.
With motorcycles in the family, Gianni Morbidelli started on two wheels before graduating to four and a successful career in Formula One – with teams like Minardi, Arrows Footwork, Sauber and the biggest team of them all, Ferrari.
"I started racing when I was three or so, because my father made me a very small bike when I was three years old," Gianni Morbidelli told Speedcafe.com.
"Unfortunately I had too many accidents. By the time I was 11 years old he decided to buy for me a car.
"During that period a cousin was involved in karting so I started doing karting with him.
"I then forgot immediately about bikes and I was focussed on the four wheels."
Morbidelli raced go-karts for six years, peaking with a win in the 135cc CIK EUR-AM Challenge Cup in Las Vegas before graduating to Formula 3.
"After six years I jumped from karting into Formula 3, directly into Formula 3," said Morbidelli.
"There I won the Italian and European championships.
"This opened a big door for me to go directly to Ferrari as a test driver."
It while he was testing with Ferrari that he got his first opportunity to race in Formula One.
"I had a chance to drive for Ferrari for four years as a test driver," said Morbidelli.
"In the meantime I was involved in Formula One with Minardi as a driver so I did a double job when I was in Formula One."
Having filled in for Emanuele Pirro at Scuderia Italia in 1990, where he was a DNQ in the US Grand Prix and finished 14th in the Brazilian race, he then picked up a drive with Minardi at the last two races of the series in Japan and Australia, before completing his first full season in 1991.
At Minardi, Morbidelli had a best race result of seventh (in Mexico), but he earned his first championship points when he filled in at Ferrari in the final race of the year in Australia when Alain Prost was sacked.
Qualifying eighth, Morbidelli was third when the drenched Adelaide Grand Prix was stopped on lap 14. With the race taken back two laps, he ended up sixth, earning him his first F1 championship points (in-fact he received .5 of a point!)
"It was an incredible experience because, of course, all the drivers are dreaming to make a race start with Ferrari," said Morbidelli.
"Unfortunately it was a very difficult weekend because it was in Adelaide and it was raining a lot.
"I did a good job but I was very lucky. In the moment the race was stopped I was third behind (Ayrton) Senna and (Nelson) Piquet, but they took the race back two laps before.
"That was the rule, so in that moment I was sixth, so I scored half a point.
"I carried on to work with Ferrari for other years but never had the opportunity to race for it again."
After that single race with Ferrari, Morbidelli returned to Minardi, before a lack of budget saw him leave the team before joining Footwork Arrows.
At Footwork he became the team's most successful driver, scoring eight world championship points. In 1994 he got fifth in Germany and sixth in Belgium, followed by a sixth in Canada in 1995 and then his first and only podium, in the season ending Australian Grand Prix
"I have a lot of satisfaction, earning points when I was driving for Arrows," said Morbidelli.
"I finished third in Australia. Really, Australia has provided me with a lot of good memories."
By 1997, Morbidelli was driving at Sauber. It would be his last season in Formula One and a season that he is more than happy to forget.
"I made 67 starts, with my last experience in Formula One being with Sauber," said Morbidelli.
"Honestly, it was one of the worst seasons that I had in my career.
"I had a big accident, where I had surgery and I lost the chance of driving in Formula One."
After his Formula One career came to an end, Morbidelli changed his focus and concentrated on touring cars. He raced in the British Touring Car Championship and then in 2001 he came fifth in the European Touring Car Championship.
"When I could race Formula One no more I raced in other categories like touring cars and GT," said Morbidelli.
"I'm still involved in touring cars; I'm racing for Audi now. I signed a contract with them for the next two years to drive in the new RS5."
In recent years Morbidelli has raced in the Italian Superstars Series, where he won three championships in a row – between 2007 and 2009 – and won the International Superstars Series in 2009.
"The championship is like V8 Supercars," said Morbidelli.
"It is quite different with many manufacturers there, and all the cars are V8.
"It's nice; I've already won three titles there, two with Audi and one with BMW.
"I'm enjoying the experience; it's one of the great experiences of my long career.
"The championship is very interesting, it's grown up quite a lot, so the level now is quite good."
Morbidelli has also raced in a Speed car series in the Middle East which managed to attract several ex-Formula One drivers like Heinz Harald-Frentzen, Jean Alesi, Johnny Herbert, Jacques Villeneuve and current F1 driver Tonio Liuzzi
"The second season I won the championship," said Morbidelli.
"I think it was good because for the first time I had to the opportunity to race against (former Formula One drivers) in the same car.
"When I was in F1, with Minardi, it was impossible to stay in front of them. People like Johnny Herbert; he always had a better car than mine.
"So I had a small revenge in my car which was great.
"We enjoyed it a lot there, the championship was well organised but unfortunately everything finished because of the financial crisis.
"There were only two seasons, but all the drivers in the championship enjoyed it a lot."
Looking back at his career, Morbidelli lists his one-off race with Ferrari and his time in F3 as his favourite career memories.
"You cannot say one, because it is like a puzzle, there are good memories and bad memories," said Morbidelli.
"You cannot forget the bad moments, we all have these in our career, but I think Ferrari stands out but also the Italian and European F3 championship wins as well.
"It helps a lot in my career to have won those, after that success I had the opportunity to work with Ferrari. That was an absolutely good memory.
"I have many good memories and good moments in my career that I can leave there to think about some time when I am grey."
After so much overseas success, Morbidelli has enjoyed racing in Australia at the ArmorAll Gold Coast 600, where he teamed up with Dean Fiori this year
"I enjoyed (V8 Supercars) a lot," said Morbidelli.
"I did the race last year, so it's my second V8 race.
"I have to say it's a difficult championship, the level is very high, but I am very surprised about the organisation of the championship, it's unbelievable.
"It looks like a Formula One race of 10 years ago. Now F1 I don't think it's so nice, too much work, they don't allow access to the people and people want to leave (stop following) the sport.
"In V8s people can stay close to their driver, they have the opportunity to see what is happening, but not only from the grandstand.
"People can enjoy; get up close, it's really well organised, so I give my compliments to the organisers."
Morbidelli thinks V8 Supercars is as good as NASCAR.
"The teams are very professional and the level of drivers are very high," said Morbidelli.
"I think it's one of the best championships in the world, probably after NASCAR, probably at the same level.
"It was a good opportunity to come here and race, I'm very glad to have come here."
Now back in Italy, Morbidelli is looking forward to another season in the Superstars Series.
"I will do some vacation, but I have to think about the next season," said Morbidelli.
"I will start to develop the car for the new season.
"With the Audi RS5, my goal next year is to win the superstars series again.
"I would like to come back with Audi and win the championship. I would also like to return to Australia to race again."
Gianni Morbidelli has some fun at a press conference
Morbidelli at the Arrows launch