Ep 5, Armor All Summer Grill, Courtney's year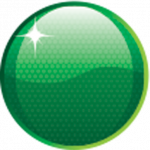 Welcome to the Armor All Summer Grill – Speedcafe.com's off-season videos, discussing a range of topics in the V8 Supercars Championship.
Thanks to Armor All, Speedcafe.com's news editor Grant Rowley is joined by V8 Supercars driver Cameron McConville over 18 consecutive days, looking at the key issues in the sport.
The fifth episode of the Armor All Summer Grill focuses on James Courtney and his title defence.
This time last year, Courtney was all the talk – he was just crowned champion with Dick Johnson Racing and was making a much-publicised switch to the Toll Holden Racing Team.
An early win at Abu Dhabi gave him reason to smile, but from there, things went downhill. Mid pack qualifying efforts led to incidents, and worst of all, he couldn't match the pace of his team-mate Garth Tander.
Courtney salvaged good points in the final rounds to take 10th. Speedcafe.com looks at why Courtney struggled in 2011.
See below for Episode 5 of the Armor All Summer Grill – only on Speedcafe.com.