Family and friends farewell Jason Richards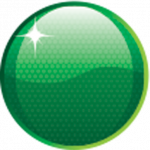 Family and friends have gathered to farewell Jason Richards at his funeral service at St.Michael's Uniting Church in Melbourne this afternoon.
The V8 Supercars driver passed away in Melbourne on Thursday 15 December following a 14-month battle with adrenal cortical carcinoma, an aggressive and rare form of cancer.
A who's who of not only Australian and New Zealand motor sport were present, but also many other people who the popular Kiwi driver had touched during his life of 35 years.
Richards' immediate family including his wife Charlotte and daughters Sienna and Olivia as well as his parents shared their grief with hundreds of mourners.
RPM host and motor sports identity Greg Rust was MC for the service and showed plenty of class and dignity to hold his emotions in check throughout proceedings.
Recounting his early life was Richards' mother Pauline who read an open letter she had written for her son.
Cameron McConville spoke about JR's time on the track, plus some light-hearted moments that included Richards breaking his nose while playing with his children on a slide in a park. Plus a late night earlier this year when professional golfer Richard Green was giving the Kiwi and McConville putting tips on the family pool table.
Close friend Ryan Rudge gave an insight into the person he knew as Jase the mate, and was amongst those in awe at Richards' fighting spirit and his love for his family over the 14-month battle.
A video compilation and photo slide show of selected family images completed the highly emotional service.
Richards' coffin was adorned with his black racing helmet which his father David brought into the service and then led away the funeral procession. Daughter Sienna carried her father's racing gloves.
His coffin was carried by pallbearers that included Australian motor racing great and close colleague John Bowe, long-time motor sports team manager Matthew House, Richard Green and members of his family and friends.
The wider community will remember the late Jason Richards at a public memorial service at Sandown in Melbourne on Monday 9 January.
The event is open to all public with a gold coin donation.
The special memorial service for 'JR' will run from 3pm-4.30pm.
Foxsports News report from Jason Richards' funeral