Ep 4, Armor All Summer Grill, Ford v Holden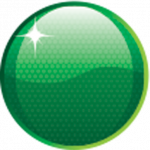 Welcome to the Armor All Summer Grill – Speedcafe.com's off-season videos, discussing a range of topics in the V8 Supercars Championship.
Thanks to Armor All, Speedcafe.com's news editor Grant Rowley is joined by V8 Supercars driver Cameron McConville over 18 consecutive days, looking at the key issues in the sport.
The fourth episode of the Armor All Summer Grill looks at the rivalry between Ford and Holden.
The 'Blue versus Red' rivalry is a tradition that was forged in the late 60s and early 70s at Bathurst, and has really helped grow the sport in the last two decades.
With the current Ford and Holden race cars bearing little resemblance to their road going counterparts, and more marques set to join in 2013, Speedcafe.com asked two of the sport's most experienced team owners about the current state of the rivalry.
See below for Episode 4 of the Armor All Summer Grill – only on Speedcafe.com.