Chris Atkinson dropped by Proton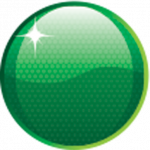 Proton has announced that it will enter the 2012 Super 2000 category of the World Rally Championship, but Australia's Chris Atkinson will not be aboard the Satria Neo.
Despite winning Asia Pacific Rally Championship (APRC) events in Malaysia, New Caledonia and New Zealand in 2011, the British-run Proton team did not offer the Queenslander a seat for any of its events in 2012.
Atkinson will concentrate his efforts on a limited WRC program with an aim of breaking back into the world championship fulltime. Atkinson drove for the Subaru WRC team from 2005-2008 when the Japanese car maker withdrew from the series.
Proton will enter next year's SWRC with P-G Andersson (Sweden) and Giandomenico Basso (Italy) driving on the Monte Carlo Rally.
The Malaysian firm has confirmed it will defend its APRC titles with Andersson and defending series champion Alister McRae. The Perth-based Scotsman is expected to play a part in Proton's SWRC assault.
"The car really came on very well last year," said McRae.
"There was a gap between a couple of the APRC rounds when I was out of the car and when I went back to it; it was obvious how hard the team had been working. There's more development to come from the car, but it's got great potential.
"Winning the APRC title was a big thing for me and the chance to go back and defend the championship is great news. I'm looking forward to being back in the car and competing at a very high level again."
After Monte Carlo, Proton will also tackle Sweden, New Zealand, Finland, Spain, France and Britain. Its APRC campaign gets underway in Malaysia in the spring.
Proton team principal Chris Mellors said he was looking forward to another busy season with the Satria Neo S2000s.
"Two cars in SWRC and APRC is a very good programme for 2012," said Mellors.
"We enjoyed a lot of success in APRC last year and we learned a great deal to take forward into this year. It's going to be an exciting time for the team."
Proton confirmed it will not be competing in any Intercontinental Rally Championship (IRC) events in 2012.