Kurt Busch set to join Ambrose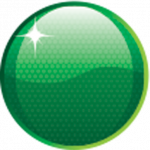 Australia's Marcos Ambrose appears set to have controversial 2004 NASCAR Sprint Cup champion Kurt Busch as a team-mate in 2012.
Busch was dumped from his ride in the #22 Shell-Pennzoil Dodge at Penske after a tirade with a TV crew at the final race at Miami-Homestead.
A number of moves in the past 24 hours appears to make the scenario likely with the final piece of the puzzle only being a confirmation of Busch in the #43 Richard Petty Motorsports Ford.
Ambrose 2011 team-mate AJ Allmendinger was officially released from his driving contract at RPM and immediately named as the driver of #22 Penske Dodge. 2011 sponsor of the RPM #43, Best Buy, has been confirmed as the backer for Matt Kenseth's #17 in nine races plus an additional two events with Carl Edwards' #99 at Roush Fenway.
The winner of 24 Sprint Cup races Busch is one of the fastest drivers in the Sprint Cup. However, controversy has dogged him with his temper being the major culprit. In late 2005 he was dropped by Roush Racing after being accused of the suspicion of drunken driving and cited for reckless driving. Although the drink driving claim later proved to be false, he was replaced for the final two races of that season and moved to Penske. Roush team president Geoff Smith famously declared they were "officially retiring as Kurt Busch's apologists." This was made in reference to not only that incident, but numerous occasions where he had clashed with fellow competitors and officials.
At Penske Busch had enjoyed on-track success. However, again blow-ups with not only other drivers and officials, but also people within the Penske operation including Roger Penske plus his verbal abuse towards ESPN pitlane reporter Dr. Jerry Punch saw the two parties mutually agree to part ways earlier this month.
Although a separate team, RPM has a very close association with Roush Fenway and Busch coming back under the auspices of the same group would be delicate to manage. The key factor doesn't appear so much to be about the driver, rather finding a sponsor for the #43.
"Our plan remains to run a two-car team in the NASCAR Sprint Cup Series in 2012 and we are continuing down that path," said RPM team Chief Executive Officer Brian Moffitt.
"We believe there are several very talented drivers who are still available and would embrace the opportunity to get behind the wheel of the legendary No. 43 Ford Fusion. We continue to move forward and are optimistic about the future of this race team."