Ep 3, Armor All Summer Grill, Silly Season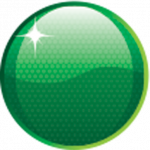 Welcome to the Armor All Summer Grill – Speedcafe.com's off-season videos, discussing a range of topics in the V8 Supercars Championship.
Thanks to Armor All, Speedcafe.com's news editor Grant Rowley is joined by V8 Supercars driver Cameron McConville over 18 consecutive days, looking at the key issues in the sport.
The third episode of the Armor All Summer Grill focuses on the wild Silly Season that has played out over the course of the 2011 season.
Of all the drivers who were making changes, Lee Holdsworth was the king pin in the changes, announcing in October that he will switch from Garry Rogers Motorsport to the IRWIN Tools Ford Falcon with Stone Brothers Racing.
Other key changes that will occur for 2012 include Russell Ingall and Supercheap Auto's switch to Walkinshaw Racing, Tekno Autosport's two-car Holden team and Dick Johnson Racing's four car effort.
Rowley and McConville discuss the changes that have been confirmed for the 2012 season.
See below for Episode 3 of the Armor All Summer Grill – only on Speedcafe.com.