Citroen announce WRC additions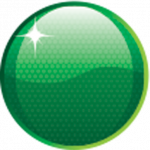 Citroën Racing has announced that Nasser Al-Attiyah (Qatar) will join its World Rally Championship team alongside eight time World Rally Champion Sébastien Loeb and new recruit Mikko Hirvonen for the 2012 season.
Citroën also confirmed that Intercontinental Rally Challenge (IRC) stand-out Thierry Neuville will drive in at least nine events in the WRC.
Due to him defending his Dakar title with Hummer, Al-Attiyah will miss the opening event, the legendary Monte Carlo Rally on 17 January but he will contest every event from Sweden on 9 February.
The Qatari driver will be at the wheel of a Citroën DS3 WRC identical to those of Sébastien Loeb and Mikko Hirvonen and he will be partnered by Giovanni Bernacchini in the navigator's seat.
Al-Attiyah is no stranger to the WRC having contested 46 rounds since 2004. In 2006 he won the P-WRC title for production cars and in recent years has been a stand-out in S2000 vehicles. Al-Attiyah also has seven FIA Middle East Rally Championship titles.
In addition, he will represent his country in the 2012 London Olympic Games in clay pigeon shooting.
"I'm very happy to fulfil what have been a dream and a sporting objective," said Al-Attiyah.
"I can't wait to get to know the team better and to test the DS3 WRC. It's still a bit early to fix myself objectives as I'm counting on acquiring experience not only with the engineering squad, but also with drivers as talented as Sébastien Loeb and Mikko Hirvonen.
"I think I'll be able to score good results in the toughest rallies like Greece, for example. I also feel it's a very positive step that the WRC is being opened up to longer events. The experience I've gained in the Dakar will certainly be very useful as endurance skills are of supreme importance in these rallies."
Citroën Racing Team Principal Olivier Quesnel has welcomed the rally all-rounder.
"We're pleased to announce the arrival of Nasser Al-Attiyah at Citroën Racing," said Quesnel.
"He's a complete all-round driver who already has considerable experience as proved by his impressive results. We're delighted that he's chosen our team to make his debut in a World Rally Car, and we're determined to put all our support behind him to help him move up to the top level."
22-year-old Neuville (Belgium) will drive a Citroën Racing Technologies-prepared DS3 WRC in at least nine rounds, with New Zealand and Italy not part his scedhule and France and Spain provisional depending on how the first half of the season progresses.
"Ever since the moment I had the opportunity to drive the Citroën DS3 WRC in testing I've been dreaming of racing it," said Neuville.
"It'll be the case in the Monte Carlo Rally, and I have to admit that I still have difficulty believing it.
Neuville showed promise in a partial IRC campaign with Peugeot in 2010 before taking a massive step forward this season and becoming a rally winner and title contender, running at the front on all surfaces despite a relative lack of gravel experience.
Quesnel said he had been watching Neuville's progress for a while and hoped he could fellow in the footsteps of Sebastien Loeb and Sebastien Ogier.
"Citroën Racing has been keeping a close eye on Thierry Neuville's career for several years now," he said.
"Like Sebastien Loeb, and more recently Sebastien Ogier, Thierry will find himself in a team that will help him complete his training and consolidate it with results."
Citroën are testing for the Monte Carlo, which is returning to the WRC for the first time since 2008 and in recent days both Loeb and Hirvonen have been at the wheel on both dry tarmac and full ice and snow.
Check out the video footage

Sebastien Loeb test

Mikko Hirvonen test