Scholarship winner set for outright F3 assault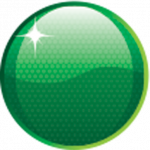 Steel Guiliana will mount an outright assault on the 2012 Formula 3 Australian Drivers' championship with R-Tek Motorsport after winning the inaugural Forpark Australia F3 Scholarship with the South Australian team this season.
The award netted the 21-year-old from Gosford in New South Wales $50,000 Forpark worth of funding towards an outright drive in 2012.
R-Tek came close to winning this year's outright title with Briton James Winslow, in addition to securing a one-two result in the National Class with Guiliana and Tasmanian Josh Burdon.
"It is a great feeling to be able to commit for another season, stepping up into the championship class with R-Tek Motorsport and also committing to the Formula 3 Australian Drivers Championship," said Guiliana.
"I am very happy that we made the decision to race in the Forpark Australia National Class in 2011 as it provided me with exceptional experience on important tracks and I'm now looking forward to a rewarding 2012 season.
"I have always believed in my ability as a racing driver and my dream to race Formula One."
Guiliana has also announced a new deal with 6 Degrees Management, whose client list includes the likes of singer Guy Sebastien, swimmer Stephanie Rice and television personality Grant Denyer.
"6 Degrees Management will launch me into a professional career in Australian Formula 3 in 2012 with a plan to springboard me into the European GP Circuit the following year," said Guiliana of the arrangement.
Guiliana is on hand at Mallala today assisting a host of young drivers who are having their first ever laps in Formula 3 machinery as a part of a drive-day for the category.