New Formula 3 team confirmed for 2012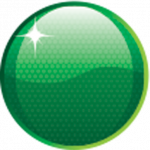 The Formula 3 Australian Drivers' Championship will feature a new team in 2012, with Melbourne-based Harvest Motorsport set to join the open-wheel class with a Mygale M-08.
Formed by experienced Formula 3 mechanic Terry Stott, the new team is the first to confirm plans to import a next-generation chassis for the 2012 championship.
Next season sees a continuation of the Australian championship's tradition of introducing new cars once they are a generation behind those in Europe, meaning that any 2008-2011 build cars will now be eligible. The newer chassis will be subject to parity measures to ensure that the current 2005-2007 cars remain competitive.
According to Stott, the formation of Harvest Motorsport is the realisation of a long-time ambition.
"After years of working as a Formula 3 mechanic in Australia and in the UK it is a dream of mine to finally announce the formation of Harvest Motorsport," said Stott, who also plans to enter the Victorian Formula Ford State Series under the Harvest banner.
"We are in the process of putting the pieces in place to become a championship-contending outfit from the very first round of the 2012 season with our ex-Joe Tandy Racing Mygale and support from the factory both here in Australia and from France.
"Now is the best time to get into Australian Formula 3 as the series is ready for a period of growth. There is a huge amount of interest in the championship and the calendar for the new season is the best ever.
"I've worked with the best in Australia and with championship-winning team Fortec in the UK and over the years have learnt a massive amount about how to run a successful team. I'm looking forward to putting that into practice next season when Harvest Motorsport hits the track."
The Formula 3 Australian Drivers' Championship is holding a drive-day at South Australia's Mallala circuit today, where nine young drivers are having their first laps in the wings-and-slicks cars.