McConville: V8s need to honour JR's legacy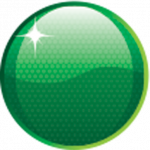 Former full-time V8 Supercars driver turned endurance specialist Cameron McConville says that V8 Supercars needs to honour the late Jason Richards' contribution to the sport.
Speaking to the media for the first since the passing of his former team-mate and close friend, McConville is urging the V8 Supercars organisation to implement an award that recognises the Richards' efforts – both behind the wheel of a race car and his off-track work.
Richards passed away last Thursday after a 14-month battle with cancer.
The Kiwi's final race in a V8 Supercar was at Albert Park's non-championship race at the Australian Grand Prix this year where he finished a remarkable second place – just days after a bout of chemotherapy.
McConville, a close family friend of Richards, says that dedicating the AGP race to Richards, or another 'New Zealand driver' related award would be a fitting tribute to his fallen friend.
"I'd like to see V8 Supercars do something for him," McConville told Speedcafe.com.
"His efforts at the Grand Prix were superhuman. There's just no two ways about it.
"I was commentating the race with (Neil) Crompton for GP TV (track commentary), and were both welling up at the end. We saw a superhuman effort that day.
"I knew on the Wednesday that week that he shouldn't have been driving the car. He'd just finished a bout of chemo and that always knocked him around. To get in and do what he did, I don't think anyone could match that.
"Something at the Grand Prix, in his honour, would be a nice token.
"And perhaps even an award for the Kiwis. We've got a few Kiwis in our game, so maybe we could do something for the highest placed Kiwi, or a Trans Tasman award.
"Jase was very supportive of young talent. There's a couple of young drivers in the Fujitsu Series and Carrera Cup who he supported. It would be nice to see the legacy of supporting young Kiwi drivers some how continue in Jase's honour."
McConville, along with the rest of the V8 Supercars community, is still reeling from the passing of Richards, aged just 35.
"We've been close to the situation, but it still feels like a shock. I suppose everyone feels similar," McConville told Speedcafe.com.
"We were team-mates in 2009, and it was certainly my most enjoyable year in V8 Supercars. Working with JR … he was so much fun, quirky.
"I met him in 2000 when he was with Team Kiwi and we helped him out at Oran Park with some data. We showed him my data, and he nearly out-qualified me in a car that would usually be last. That was when I stopped showing him my data!
"Everyone feels quite empty at the moment. Our family has tried to be supportive for Charlotte and the girls. My daughter is best friends with Sienna (JR's eldest daughter).
"It's one of those situations where it doesn't seem right to take a bloke who was so selfless and unselfish with the way he went went about life – not only as a race driver, but as a bloke, a husband and a father.
"I can't speak enough of the qualities of the man, let alone his talent behind the wheel."
Richards' 14 month battle with the rare and aggressive disease started in November 2010. McConville was by his side all of the way and says that he takes inspiration from the way he tackled his issues.
"He dealt with his illness in the way he'd set-up a race car, which was analytical," McConville explained.
"I sat with him in chemo early this year, and he was telling the nurses what he needed, and what extra blood boosters he needed. They looked at me and said "Geez, he knows what he wants." And I said "that's the way he rolls!"
"He dealt with it methodically, but always, he had a smile, and you never knew how hard he was hurting, unless you were close to the family who would know the reality of it.
"The way he still had time to ask people questions about their life and what they were up to, as opposed to what he was suffering through is a quality that you find in many humans these days. Jase just remained interested in everyone else's lives, and would just love to catch up and talk shop and see what you were up to, as opposed to what he was battling day by day.
"It's a quality I've never seen in many people."
Jason Richards' funeral will be held at St Michael's Church in Melbourne at 2pm this Thursday for family and friends.
CLICK HERE for full details of Richards' funeral.
A memorial at Sandown Raceway will be held in the week beginning January 9, with a firm date to be advised in the near future. Friends and fans are urged to attend the Sandown event, where a host of special memorial tributes will take place.
McConville joins Speedcafe.com over the Christmas/New Year period for the Armor All Summer Grill – Speedcafe's off-season videos, discussing a range of topics in the V8 Supercars Championship.
See below for today's first episode of the Armor All Summer Grill