Ep 1, Armor All Summer Grill, Jamie Whincup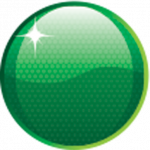 Welcome to the Armor All Summer Grill – Speedcafe.com's off-season videos, discussing a range of topics in the V8 Supercars Championship.
Thanks to Armor All, Speedcafe.com's news editor Grant Rowley is joined by V8 Supercars driver Cameron McConville over 18 consecutive days, looking at the key issues in the sport.
And there's no better way to kick off the Armor All Summer Grill than by looking at the season of TeamVodafone's Jamie Whincup.
Whincup took his third V8 championship in four years, taking nine pole positions, 10 wins and led the championship for all but two weeks (between Bathurst and the Gold Coast).
The statistics speak for themselves, but what does the man himself have to say?
Speedcafe.com's Stefan Bartholomaeus spoke with Whincup in an exclusive one-on-one after the Sydney decider.
See below for Episode 1 of the Armor All Summer Grill – only on Speedcafe.com.