Jason Richards : In his own words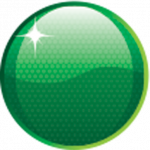 For many years motor racing was Jason Richards' life, but in the final 14 months of his time on this planet it then became one of the most important outlets in his battle with cancer.
In a previously unseen television interview, Richards spoke about how motor racing had become part of his "cancer free" experience and that along with making the most of his time with family gave him a new focus.
The late Kiwi star speaks about the lifting experience of Jason Bright winning and having him on the podium at Winton. Plus how that helped him gain strength to continue the cancer battle.
Richards provides insight into how he became in touch with his emotions and his appreciation for the V8 fraternity.
The interview was conducted on Thursday prior to the Hidden Valley SkyCity Triple Crown. Richards set the third quickest time in opening practice in Bright's #8 Team BOC Commodore, but due to his health was unable to drive again that weekend.
Here is the interview

CLICK HERE for yesterday's news story on the passing of Jason Richard
CLICK HERE for Speedcafe.com's summary of Jason Richards' racing career
CLICK HERE for Speedcafe.com's pictorial tribute to Jason Richards
CLICK HERE for John Bowe's thoughts on Jason Richards
CLICK HERE for tributes to Jason Richards from the motorsport community
CLICK HERE for comments from Brad Jones Racing's official statement
CLICK HERE for comments from V8 Supercars chairman Tony Cochrane
See below for an image gallery of Jason Richards' V8 Supercars career.
[nggallery id=92]