V8 driver Jason Richards passes away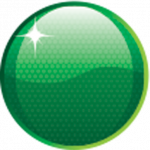 V8 Supercars driver Jason Richards has died, age 35.
The New Zealander succumbed to his battle with cancer at his family home last night after a year-long fight against the disease.
Richards, who has driven in the V8 Supercars Championship since 2000, was diagnosed with an adrenal cortical carcinoma in November 2010, an aggressive and rare form of cancer.
The news of Richards' passing was confirmed in an official statement by the family.
A memorial service to honour Jason and his career will be held at Sandown in the coming weeks.
Richards was one of the most likeable and flamboyant drivers in the V8 Supercars Championship.
He has been a constant on the V8 Supercars scene since 2000, starting his career with Team Kiwi Racing. He drove for other teams including Team Dynamik, Tasman Motorsport and Brad Jones Racing.
Richards scored three Bathurst 1000 podiums with Jamie Whincup (2005), Greg Murphy (2008) and Cameron McConville (2009).
He is survived by his wife Charlotte and his two children Sienna (3) and Olivia (2).
CLICK HERE for Speedcafe.com's summary of Jason Richards' racing career
CLICK HERE for Speedcafe.com's pictorial tribute to Jason Richards
CLICK HERE for tributes to Jason Richards from the motorsport community
CLICK HERE for comments from Brad Jones Racing's official statement
CLICK HERE for comments from V8 Supercars chairman Tony Cochrane
See below for an image gallery of Jason Richards' V8 Supercars career.
[nggallery id=92]