Q&A: Daniel Ricciardo on 2012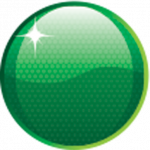 After almost 12 months of speculation, 22-year-old West Australian Daniel Ricciardo heads into the Christmas break with a confirmed race drive at Red Bull's second Formula One outfit Scuderia Toro Rosso.
With both Jaime Alguersuari and Sebastien Buemi being let go by the Italian squad, Ricciardo will line-up alongside Frenchman Jean-Eric Vergne next season.
In the below interview, Ricciardo speaks of his feelings heading into 2012, how he found out he had the drive, and his relationship with his new team-mate.
QUESTION: Dan, congratulations on getting a drive with Scuderia Toro Rosso. How does it feel?
DAINEL RICCIARDO: It feels amazing! It's nice coming into next season knowing what I'm doing and being able to focus solely on that. I am looking forward to working with a good group of people that I already spent a lot of time with this year. So there's plenty to look forward to in 2012.
QUESTION: How did you find out you had the drive?
RICCIARDO: I was actually at home, it was after dinner and the phone call came. It was short, sharp and to the point, but it contained all the news I wanted to hear. It was an awesome Christmas present and a big relief. I was with Mum and Dad at the time and I came out of my room and told them the news and it felt pretty special.
QUESTION: Since the last race of 2011 in Brazil, were you ever concerned you might not have a drive for 2012?
RICCIARDO: Until something is done you are always going to be a little bit concerned, but I know everyone at Red Bull is looking after my interests and I felt I had done a good enough job this year for them to try and find me a seat for 2012. I had faith something would come through.
QUESTION. You've had a busy year, starting out driving Free Practice 1 for us and then actually racing in the last eleven Grands Prix from Silverstone onwards. What are the main lessons you learned this year?
RICCIARDO: Looking back at the whole year, I did more travelling than ever before in my life and I found out it can be really tiring and can take it out of you. So I learned how important it is to be on time and to manage my time as efficiently as possible and to rest when I can. There was so much to take in this year and from the driving point of view, as a reserve driver you can see everything the job involves, but until you are actually racing, you do not realise the demands it puts on you, so that was another important lesson. I learned to get my priorities right and not waste my energy elsewhere.
QUESTION: How well do you know your new team-mate, Jean-Eric Vergne?
Ricciardo: Pretty well. We were signed up as part of the Red Bull Junior team on the same day and we were team-mates back then, in the Renault 2.0 series. I spent some time with him at his house in France, going karting together. We had a pretty good relationship by the standard of racing driver team-mates. As we progressed, the rivalry got stronger between us, but the important thing is that we respect one another. We both want to beat each other more than anyone else and it's been like that since we first raced together. It's a good thing and means we will get the maximum out of the equipment we are given. Next year will be a proper test for both of us.
QUESTION: When will you be coming back to Europe?
RICCIARDO: I have spoken to Laurent (Mekies, Chief Engineer) and we are putting together a pre-season programme now. I imagine that very early in the new year I will have to abandon the beautiful Australian summer and head for freezing Italy and get down to business, making sure I am as well prepared as possible.
QUESTION: It means you've got the best incentive to push hard on your winter training.
RICCIARDO: Yes, my trainer told me I could take it easy until Christmas, but once I heard I got the drive I wanted to go out and bash myself up in the gym.
QUESTION. Having signed up now, does it mean you can actually have an input on the technical side of next year's Toro Rosso car?
RICCIARDO: Yes, there are some areas where we can start early. For example, there are different options for my position in the cockpit and the layout of the steering wheel and the team has already asked me about my preferences for this. It means that coming into testing I should be comfortable and feel the car is mine.