Paul Taylor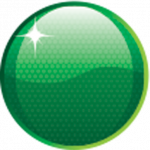 Paul Taylor grew up in a motor racing family. His father spent many years travelling around New South Wales competing in short circuit races, with him by his side. The bug was quickly caught and Taylor also started racing.
Starting out in sedans and moving to Formula 500, Taylor spent six years racing in both short circuit and Speedway events. A lack of budget put an end to any championship ambitions, but had he been able to commit he was confident that he could have earned a national title.
With a mechanical (and later on in his career, a mechanical engineering) background, Taylor decided to try his hand working within a racing team. He got the opportunity to travel overseas where he worked for Vern Schuppan in Sports cars. Having enjoyed his time with Schuppan, where he was the team manager, he returned to Australia looking to get a job with a Touring Car team.
"I rang CAMs and got contacts for all the touring car teams, sent letters off to everyone and ended up getting a job for Bob Forbes, who had just purchased his Nissan GTR from Gibson Motorsport," Paul Taylor explained to Speedcafe.com.
"I ran and prepared that car for Bob in 1991 and 1992. When V8s started in 1993 I worked part time with Bob and got a real job – because at that stage I didn't regard racing as a serious full time job or career."
Taylor started his own business and worked, where he could, with Sydney based racing teams that required his services.
"I worked for the Coke team and did contract, part time work with Larko (Mark Larkham) and others," said Taylor.
"I did a lot of work with the privateers, like the Ultratune team, which wasn't the best, then ran Rod Salmon and Damian White at Bathurst."
It was while he was working with Rod Salmon that he met Wayne Cattach. It was this meeting that kick-started his sports administration career – for which he is best known.
"I met with Wayne Cattach when I was working with Rod Salmon," said Taylor.
"We bought a car off him when he was with DJR. John Shepherd had given away the technical director role at Supercars, so I asked Wayne if he'd be interested in me taking over the role.
"I ended up doing this for five years."
As V8's technical director, Taylor worked hard to ensure the racing regulations were workable, clear and deliverable.
"The biggest job I had was straightening out all the regulations so that they delivered what the category needed them to be, which took a while," said Taylor.
"We needed the teams to understand how the rules were being enforced; they were very grey at the time, they needed to be black and white."
It became apparent that parity between the manufacturers also needed to be addressed, which led to Project Blueprint.
"The biggest issue at the time was overall manufacturer based parity," said Taylor.
"This needed to be resolved because in my mind this had the potential to tear the category apart and stop it from progressing.
"The concept of Project Blueprint had been raised but never progressed so I worked on that."
It was Taylor and Wayne Cattach that developed Project Blueprint.
"I remember sitting down with Wayne Cattach at Oran Park one day working through the parity thing, working out whether we were a parity category or not," said Taylor.
"We then evolved a plan which became Project Blueprint, which was designed to eliminate differences between manufacturer based parity on the race cars.
"It was these two years of work which laid the foundation that has now being evolved even further with Car of the Future – which is good."
While parity was important for the future of V8 Supercars, the teams weren't entirely happy with the direction.
"There was certainly negativity because racing teams always believe that they have an advantage over everyone else," said Taylor.
"The negativity came out around the thinking that they would lose their advantage.
"When you look at the homologation competition between Ford and Holden at the time, one manufacturer was always winning and one wasn't.
"What we did was refuse to let Holden develop so that Ford was at a similar level of performance, so there was a bit of negativity.
"In general it was embraced."
Fortunately for the category, Ford was about to introduce a new model – the BA – which made the change over easier.
"We went to a lot of trouble to introduce Project Blueprint prior to a model change for Ford," said Taylor.
"The Ford BA was being introduced, Holden maintained the floor plan from the VX to VY, so we made sure you could still update a Holden to Project Blueprint without scrapping the car.
"With Ford moving to the new BA we had the opportunity to make more significant changes to it.
"We needed a lot of assistance and confidence from the manufactures to let us know where they were going with their model plans a few years in advance so that they would fit in with our plans for the future.
"The introduction was relatively straight forward."
The results saw a Ford BA that had better front and rear suspension and a superior aero package compared to the struggling AU model. This quickly saw Ford bounce back and challenge Holden, making racing more entertaining.
"I look back at the opportunity that we had to get it right and I doubt that there will be an opportunity to ever do something like that again," said Taylor.
"It was so important, we needed to get it right, and we got all the support that we needed.
"Sure some will say that we didn't quite get it right, but I think it shows we didn't do such a bad job and certainly got it better than it ever was.
"In my opinion I think we got it pretty right and we introduced a parity system that was measurable.
"It allowed the category to continue to develop."
During this time Taylor also helped introduce the control ECU (electronic control unit).
"There was this reality of perception of traction control and we needed to eliminate this perception," said Taylor.
"We introduced the first version of control ECU, which was massive.
"We went down the path of the control ECU unit which was around the same time as Project Blueprint.
"The original software for the ECU was never changed in the first six years, which I think says a lot."
From a technical and safety aspect Taylor believes the V8 Supercars championship is in a very strong place.
"At this stage it's not obvious as to where V8s need to go next from a technical point of view; the big issues they needed to face have been addressed," said Taylor.
"From a technical and safety perspective the series is very mature.
"Project Blueprint has made the category very strong because it is not trying to tear itself apart from a technical point of view.
"It's allowed the sport's energies to focus on the racing, the marketing and the commercial sides.
"It needs to continue to evolve as improvements in safety come about and changes in the environmental side of things develop.
"Technically and from a parity point of view, it's caught up to world's best practice."
Having spent five years in his technical role at V8 Supercars, Taylor decided to make the next move in his career, which included some time with motor sport's governing body, the FIA.
"I was engaged by the FIA to do a review of their technical regulations for the WRC (World Rally Championship)," said Taylor.
"Charlie Whiting put me up in one of his offices in London. He is Formula One so he had the resources and I gave a full review (of the WRC technical regulations) and presented a report to Max Mosley.
"After that, the plan was that my role could turn into a full time gig, but due to motor sport politics, that didn't involve me, this didn't happen.
"It's interesting to see some of the things that came out of that report that have ended up in the WRC since then, but no one would ever admit to that."
Since then, Taylor has been involved in motor sport as a Race Director.
"In 2006 I decided to pursue race director roles," said Taylor.
"I became a CAMS official and worked through the Clerk of the Course process. I did as much as I could in a number of roles so I could become a race director.
"I was the race director in V8 Utes in 2008, the development series in 2009 and 2010, and this year I did Formula Ford and Porsche Cup.
"Next year I'll do Porsche Cup and the Development series."