TRIBUTES: Racing community mourns Richards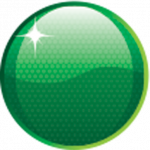 Australian and international drivers and personalities have opened up via social media to pay their tributes to Jason Richards.
Richards passed away at his home in Brighton, Victoria, at 8pm last night.
The New Zealander was 35-years-old.
See below for a rolling tribute list to the late Jason Richards.
Mitch Evans, Kiwi Formula One hopeful
Losing JR today has brought tears to many of us. He wasn't only just a legend behind the wheel but one of the nicest guys on this planet. No one will forget that constant smile, RIP Jason Richards.
Craig Baird, Carrera Cup Champion 
RIP my little bro. You touched us all.
Mark Beretta, Seven Network sports reporter
Numb at news of Jason Richards passing. Positive and powerful to the finish as always. A magic bloke and a champ. Will miss him. RIP.
Ed Jackson, AAP journalist
RIP Jason Richards. Horrible news. Great bloke gone far too soon. Thoughts with his wife and kids at this time
Greg Rust, Network 10 motor racing commentator
All our love and thoughts two Jas's beautiful family and everyone in the V8 Supercars fraternity. One of the genuine good guys gone way too soon. Miss u champ.
Michael Caruso, V8 Supercars driver
RIP Jason Richards. A true champion off & on the track. We'll miss you mate.
Nick Percat, Bathurst 1000 champion
Very sad news today. RIP Jason Richards. You will be deeply missed mate. Loved watching you race anything you got your hands on!
Jason Bright, Team BOC and Richards' team-mate
God now has my four favourite drivers in his team, Gilles Villeneuve, Ayrton Senna, Peter Brock and Jason Richards. RIP buddy.
Garth Tander, Toll Holden Racing Team driver and three-time Bathurst champion
RIP Jason Richards. I am sure he lobbed at the pearly gates and asked, "Which way does the track go and what's the lap record?"
Chris Stubbs, Fox Sports News presenter
Condolences to the family of JR and all in the V8 community. He has been an inspiration to so many.
Cameron McConville, Race car driver
It's a very sad day.
Fabian Coulthard, 2012 Brad Jones Racing driver
Tears in my eyes … Jase was a mate, mentor and someone I idolized as I was growing up. It's now all memories!
TeamVodafone, Champion V8 Supercars team
We are all deeply saddened to hear our mate Jason Richards passed away last night. On behalf of everyone at TeamVodafone and Triple Eight Race Engineering we send our deepest condolences to his family at this difficult time.
Jack Perkins, V8 Supercars driver
Very sad day. RIP JR. Another good one gone way too soon …
Tony Cochrane, V8 Supercars Chairman
Jason Richards was, and will always be remembered, as a highly respected race car driver and champion on and off the race track.
James Moffat, Jim Beam Racing driver
Another tough day for the Motorsport community with the sad news of Jason Richards. Thoughts go out to his family and friends. RIP Jase.
Will Davison, Trading Post Racing FPR driver
I am so proud to of known JR – I am so inspired by the way he attacked life and this cruel disease. I will miss you so much Jase! True legend.
Karl Reindler, V8 Supercars driver
JR, an awesome team-mate, great family man and all-round good guy – thanks for all the great memories, you'll be missed mate! Thoughts are with Charlotte, Sienna, Olivia, and Mum and Dad back in NZ. RIP
Darrell Waltrip, NASCAR legend
So sorry for the loss of Jason Richards, God Bless.
George Miedecke, V8 Supercars hopeful
Mourning the passing of Jason Richards. It was only at homebush that I sat down and asked him for some advice. Great bloke.
Andrew Jones, Team BOC endurance driver
The world has lost a large sparkle. Very sad.
Shane van Gisbergen, SP Tools Racing driver
We've lost one of the great's, but we all remember such great things about him. I remember Jase being so welcoming and helpfull towards me when I first started in V8's. Tough on track but always smiling, we will miss him.
John Bowe, V8 Supercars legend
Jason Richards, my dearest friend – awesome dad, wonderful husband, loving son, a brilliant racer and a hero to all. We will miss you mate …. we'll take care of your girls ………… our hearts are broken ………… Such a tragic loss.
Warren Luff, V8 Supercars driver
Such a sad day, my heart and prayers go out to JR's family, such a tragedy.
Ryan Briscoe, Team Penske IndyCar driver
So sad to hear about the passing of Jason Richards this morning. Such a great guy and so young… RIP buddy.
Mark Winterbottom, Ford Performance Racing driver
Such sad news to hear Jason Richards has passed away. Such a tough competitor and and a great person. You'll be missed by everyone. Thoughts are with your family.
Tim Blanchard, Fujitsu V8 Supercars driver
R.I.P Jason Richards. It was an honour to race you at Clipsal this year and get to know you at the John Bowe Driving days! Your positive approach to life has influenced us all…
Steven Johnson, Jim Beam Racing driver
You were an absolute champion. No words can describe mine and many others feelings. RIP CHAMPION!
David Addison, motorsport commentator and writer
RIP Jason Richards, a true hero. Thoughts with his family and many friends. Puts everything else in perspective…
Paul Radisich, Kiwi touring car legend and V8 SuperTourers CEO
He was a champion of our sport in so many ways – supremely talented on track and a hero to many off it. Only a few drivers could lay claim to being so inspirational to so many. It was a measure of his character that he fought his illness so hard for so long and his passing at such a young age is a huge loss that will be felt by many inside and outside of the sport. A great driver and a great guy.
CLICK HERE for this morning's news story on Jason Richards' passing
CLICK HERE for Speedcafe.com's summary of Jason Richards' racing career
CLICK HERE for Speedcafe.com's pictorial tribute to Jason Richards
CLICK HERE for comments from Brad Jones Racing's official statement
CLICK HERE for comments from V8 Supercars chairman Tony Cochrane