Bathurst winner gets new two-year deal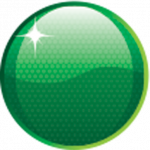 Walkinshaw Racing has re-signed rookie Bathurst champion Nick Percat to a new two-year deal.
The new deal means that Percat will compete in the 2012 Fujitsu V8 Supecars after finishing seventh this year.
Percat has received Walkinshaw Racing backing since 2007, including support through his 2009 Championship winning Formula Ford season, his maiden season in the Fujitsu Series, and ultimately his full time seat in the Coates Hire Racing backed VE Commodore for the 2011 season.
The WalkinshawPercat relationship culminated in this year's Bathurst 1000 win alongside Garth Tander.
Walkinshaw Racing director Ryan Walkinshaw, said he was delighted to have re-signed the young driver.
"Nick has been a part of the Walkinshaw Racing family for almost five years now and re-confirmed our confidence in him with his stunning drive at Bathurst alongside Garth," Walkinshaw said.
"He is a level headed and talented young driver who has a promising future in V8 Supercars. We look forward to further developing his skills and preparing him for his entry into the V8 Supercars main series in a couple of year's time."
Percat was pleased to have a new deal signed and his immediate future secured with a top running team.
"It is every drivers dream to drive for a team like Walkinshaw Racing and I am fortunate enough to have had their support for the last four and a half years. To have been given the chance to drive in the enduros this year and win Bathurst with Garth at the Toll Holden Racing Team is an honour," Percat said.
"I am grateful to Ryan and the team at Walkinshaw Racing for giving me this opportunity. Jumping straight up into V8 Supercars after the Bathurst success obviously had some appeal, but ensuring I work through a thorough apprenticeship and by being patient at this stage of my development should reap benefits when I do make the next step," he said.
"I look forward to working extremely hard with the crew and focusing on clinching the 2012 Fujitsu V8 Supercars Series title."