Ricciardo to race for Toro Rosso in 2012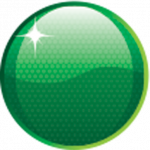 The West Australian will join Frenchman Jean-Eric Vergne in replacing Sebastien Buemi (Switzerland) and Jaime Alguersuari (Spain) who had been with the team since 2009.
Ricciardo was officially the team's third driver this year, but was loaned to the Hispania Racing Team and made his Grand Prix debut alongside experienced Italian Tonio Liuzzi.
"This is a really big deal for me and something I have wanted ever since I was driving for Toro Rosso on Friday mornings at the races in the first part of last season," said Ricciardo.
"To be honest, I am still jumping up and down with excitement at the news. In the second half of 2011 I learned a lot from the people I worked with, racing in eleven Grands Prix and I want to thank them for the opportunity they gave me.
"I have to say that joining Scuderia Toro Rosso was always my real goal, so a big thank you to Red Bull for giving me this fantastic opportunity and now I can't wait to get to work once testing begins."
Toro Rosso said the decision to replace its current drivers was taken in conjunction with Red Bull and it will be the first time since the team's 2006 debut that it will begin the year with an all new line-up.
"I am pleased that we have been able to reach an early decision on our drivers for next year, because it means we can all give our full attention to 2012, without any distractions," said team boss Franz Tost.
"Over the past year, both Daniel and Jean-Eric have proved their worth and I expect them to make a significant contribution to the team's performance next year. Daniel has the benefit of having actually raced in Grands Prix for much of this year, while Jean-Eric proved he could adapt quickly to the demands of driving a Formula 1 car.
"As they have both worked with the team and its engineers very recently, this should allow us to get up to speed right from the start of winter testing in a couple of months time."
Vergne will become the third Frenchman to race in Formula 1 in 2012, alongside Virgin's Charles Pic and Lotus's Romain Grosjean.
"First of all, I must thank Red Bull for all their support so far and for believing I am ready to take on the ultimate challenge of racing in Formula 1," Vergne said.
"Christmas has come early for me this year! Having driven for them a few times this year and also testing for Red Bull Racing in Abu Dhabi, I definitely feel ready to make the move, even if I know there is a big difference between testing and actually racing.
"I enjoyed working with the guys at Toro Rosso this year and I can't wait to be part of the team for real. Sitting on the grid in Melbourne next March cannot come soon enough."
Daniel Ricciardo has been confirmed as a Toro Rosso driver for the 2012 Formula 1 season.